Why Veramendi is the Best New Neighborhood in New Braunfels
October 26, 2020
As the second fastest growing city in America, New Braunfels is seeing an influx of new neighbors and new master‑planned communities. This up and coming city is an ideal investment for those looking to build a home in these new neighborhoods in New Braunfels.
One of the best neighborhoods in New Braunfels TX is Veramendi. Veramendi offers big city convenience with small town charm, a sense of community, high‑quality builders, and amenities that any family would enjoy.
Sound good? Let us show you what Vearmendi has in store for you!

Community Values
The community of New Braunfels hosts a variety of events all throughout the year including the Gruene Music & Wine Fest, Freiheit Village Farmers Market, and the notorious Wurstfest.
Neighbors often gather downtown to celebrate holidays and events together as a community giving this bustling city a unique hometown charm. In fact, the town of New Braunfels has an active social calendar that highlights almost‑daily events the city has to offer.
Veramendi residents have the added advantage of being a part of both the New Braunfels community and the Veramendi community within it. Our neighborhood hosts our own community events such as our annual True Texas Hill Country Celebration, a block party that includes craft vendors, games, builder tours, food trucks, beverages, and live music that our friends in the neighborhood can all conveniently walk to!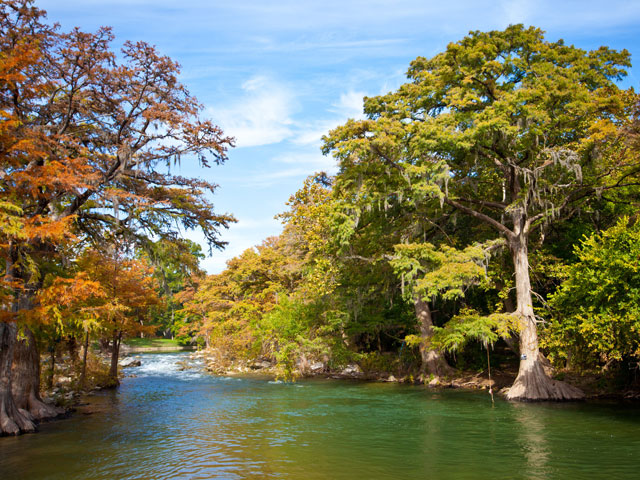 Location Location Location
Residents of New Braunfels have the great benefit of balancing country and city life. WIth just a few minutes drive they can be out of the city and relaxing in the great Texas Hill Country.
Here at Veramendi, we also have the best of both worlds! We're just minutes from New Braunfels downtown breweries, bustling nightlife, local shops, as well as beautiful parks, hiking trails, ballparks, and country scenery. Making our new neighborhood development in New Braunfels, TX one to watch!
Our master‑planned community is also conveniently located close to three of New Braunfels Independent School District's (NBISD) high‑rated schools including Veramendi Elementary which opened in 2017 (giving your home a higher resale value).
Award winning builders
Veramendi features a variety of award‑winning Texas home builders including David Weekley Homes, Gehan Homes, Perry Homes, Pulte Homes, and Scott Felder Homes. Separately they've each curated a variety of honors that make each of them a great choice:
● FORTUNE magazine – "100 Best Companies to Work For®" list 14 times!
● 2019 McSam Awards – Builder of the Year
● 2018 Greater Houston Builders Association (GHBA) – Volume Builder of the Year
2019 Texas Association of Builders STAR Award – Builder of the Year
2019 Texas Association of Builders STAR Award – Online Sales Manager of the Year
Houzz – Best Product Design Award
TAB 2019 – Philanthropist of the Year
2020 FORTUNE magazine – Best Workplaces for Women
Silver Nugget Awards honoring excellence in homebuilding for their kitchens, green initiatives and more
2019 Austin Business Journal – Production Builder of the Year
2018 Home Builders Association of Greater Austin – Volume Builder of the Year
Volume Builder of the Year – Texas Association of Builders
Grand Award, Volume Builder –  Greater San Antonio Builders Association
Amenities
Veramendi sits upon 480 acres of parkland that stretches into trails, greenbelts, and pocket parks all of which are connected to provide easy routes for cyclists and pedestrians exploring the community!
Currently, there are multiple parks and pocket parks open around the community as well as open trails through Blieders Creek Greenbelt that leads to the grand Comal River.
We've laid lots of future ideas for our open spaces as well including plans for community centers, pools, playgrounds, sporting courts, picnic areas, and even ballparks!
Great investment
The current mortgage rate in New Braunfels has dropped from 3.56% in June 2020 to 2.95% (that's a .61% drop in 4 months). With a healthy real estate market, New Braunfels continues to be a great investment thanks to the universities, employers, and area climate.
Still wondering where should you buy a home in New Braunfels?
If you're looking to invest and become a part of the amazing community New Braunfels has created be sure to check out the best new neighborhoods in New Braunfels, including Vearmendi! WIth home tours offered online and in person you can start shopping for your new home today with Veramendi.