Who are the top employers in New Braunfels?
February 18, 2022
If you're considering relocating to New Braunfels, TX, you may be wondering about employment opportunities in this picturesque Hill Country town. With the prevalence of remote work, more people are able to live anywhere they want and still continue at their current job. But for those who can't work remotely, like healthcare professionals, for example, the job market is a key concern. We're taking a look at top employers in New Braunfels for those who are looking for the ideal place to live and work.
Good news for education professionals
Teachers and others who work in education will be happy to know that two independent school districts are among the top employers in New Braunfels. Comal ISD tops the list of major employers in the area with over 3,100 employees. Comal ISD is an innovative, fast‑growing school district with almost 25,000 students in grades pre‑K through 12. Niche.com rates Comal ISD among the top ten percent of school districts in Texas.
Neighboring New Braunfels ISD is the fourth largest employer in the area, with just over 1,200 employees. Niche.com ranks the district as #14 in the San Antonio area. New Braunfels ISD has an innovative career and technical education program designed to prepare students for a wide range of high‑paying, highly skilled, high‑demand careers in current or emergent fields.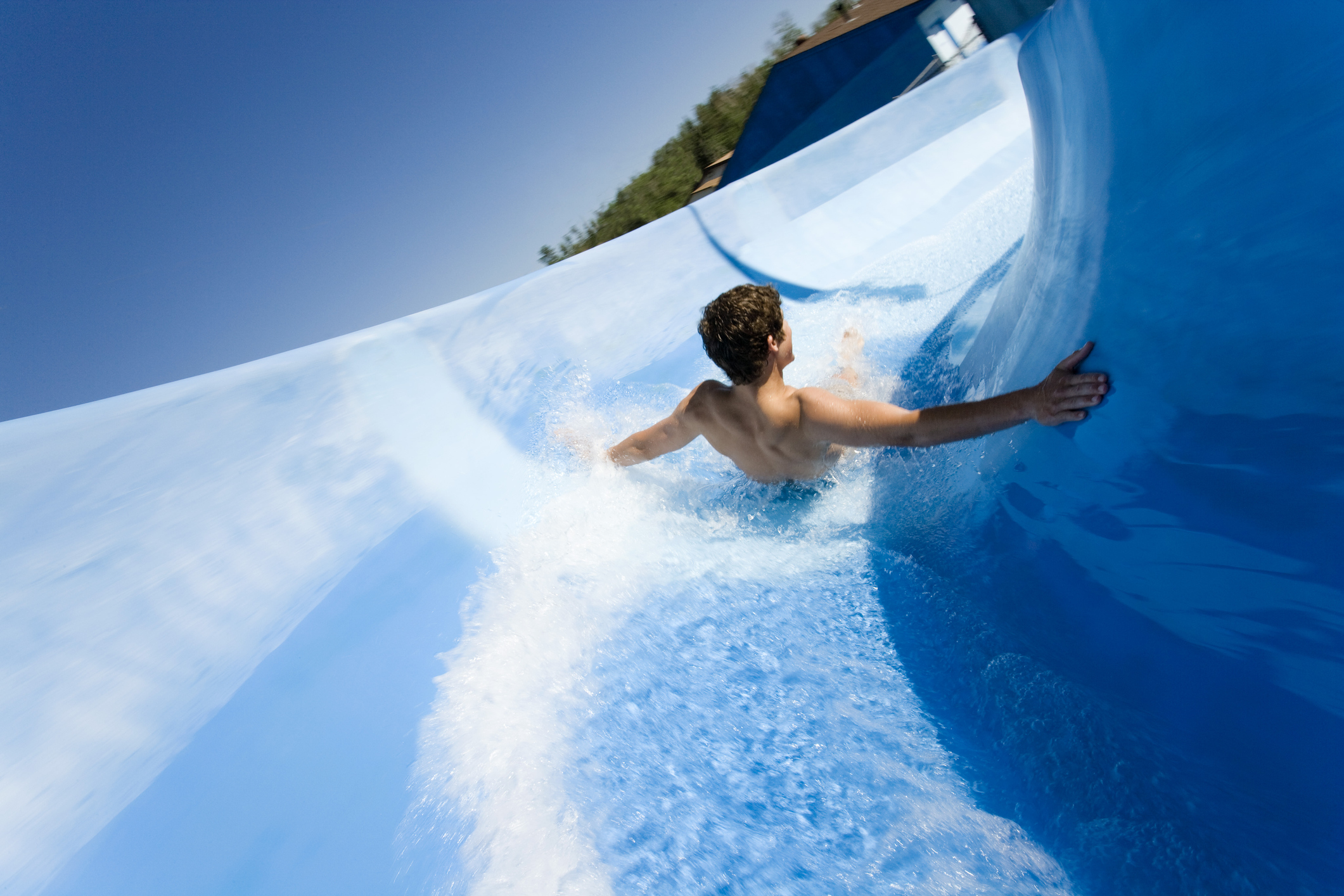 One of the top waterparks in the world
The second‑largest employer in New Braunfels is one of the most popular water parks in Texas (and the world). Schlitterbahn New Braunfels is the award‑winning original Schlitterbahn water park resort! Located just a stone's throw from downtown New Braunfels, Schlitterbahn grew out of the spring‑fed Comal River and German heritage of the Hill Country. With an eclectic resort and two distinct waterpark experiences, Schlitterbahn boasts 51 attractions, including uphill water coasters, wave pools, lazy rivers, kids' play areas, and speed slides. Schlitterbahn New Braunfels has approximately 2,000 seasonal employees.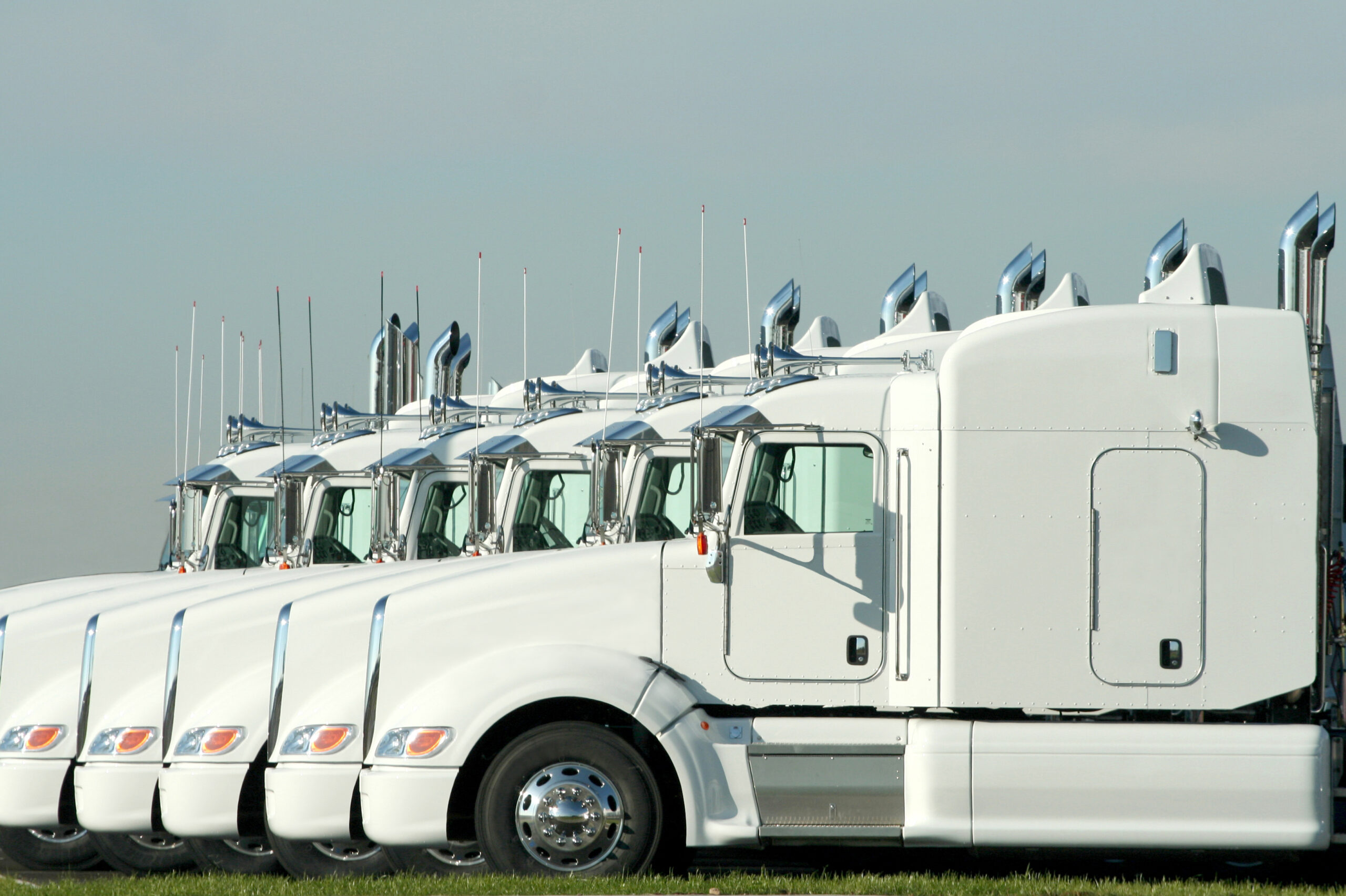 A leader in commercial vehicles
Founded in 1965 as a single family‑owned truck dealership in Houston, Texas, Rush Enterprises has transformed into the premier solutions provider to the commercial vehicle industry.  Today Rush operates more than 200 commercial truck dealerships and related businesses across the United States and Canada.  With 7,000 employees and $5.8 billion in revenue, Rush Enterprises is the largest commercial vehicle dealer group in North America.  Rush Enterprises offers career opportunities in sales, operations, and for technicians. Locally, Rush Enterprises employs just over 850 people.

Find your new home in New Braunfels new community
The most beautiful Comal County Texas new homes are found in New Braunfels' most outstanding new community, Veramendi. Located just a few miles northwest of downtown New Braunfels, Veramendi means living close to both small‑town, old‑world charm and big‑city excitement. And you're surrounded by the rugged beauty of the Texas Hill Country! Veramendi truly has it all. Our community is minutes from New Braunfels and an easy drive from both San Antonio and Austin.
Skip the bidding wars
Choosing new construction for your new home has several advantages. First of all, you can get exactly what you want, and it's all brand new! You're not buying anyone else's problems. And with the housing market being so hot right now, a newly built home means you by‑pass competing with dozens of other buyers for limited inventory. New houses in New Braunfels take the stress and uncertainty out of the home buying process.
The most well‑respected home builders in New Braunfels
Choosing a new home at Veramendi means you have the added peace of mind of knowing that each of our home builders has been carefully vetted and hand‑selected to be part of our community. The team at Veramendi selected builders in a variety of prices ranges and with a variety of styles, all of which complement the beauty of the area.
As of 2022, Veramendi has seven builders to choose from. Our newest builders are Highland Homes and Coventry Homes. They join:
Gehan Homes – from the low $300s. 11 floor plans from 1,400 sq. ft. – 2,300 sq. ft. 3 to 4 bedrooms, 2 to 2.5 baths, 2‑car garages.
Pulte Homes – from the high $300s. 7 floor plans from 1,739 sq. ft – 3,281 sq. ft. 3 to 5 bedrooms, 2 to 4.5 baths, 2‑car garages.
David Weekley Homes – from the $500s. 7 floor plans from 2,249 sq. ft. – 3,332 sq. ft. 3 to 5 bedrooms, 2 to 4.5 baths, 2‑car garages.
Perry Homes – from the $500s. 41 floor plans from 1,800 sq. ft. to 3,200. 3 to 4 bedrooms, 2 to 3 bedrooms, and 2‑ or 3‑car garages.
Scott Felder Homes – from the high $400s. 11 floor plans from 2,204 sq. ft. – 3,268 sq. ft. 2 to 5 bedrooms, 2 to 4 baths, 2‑car garages.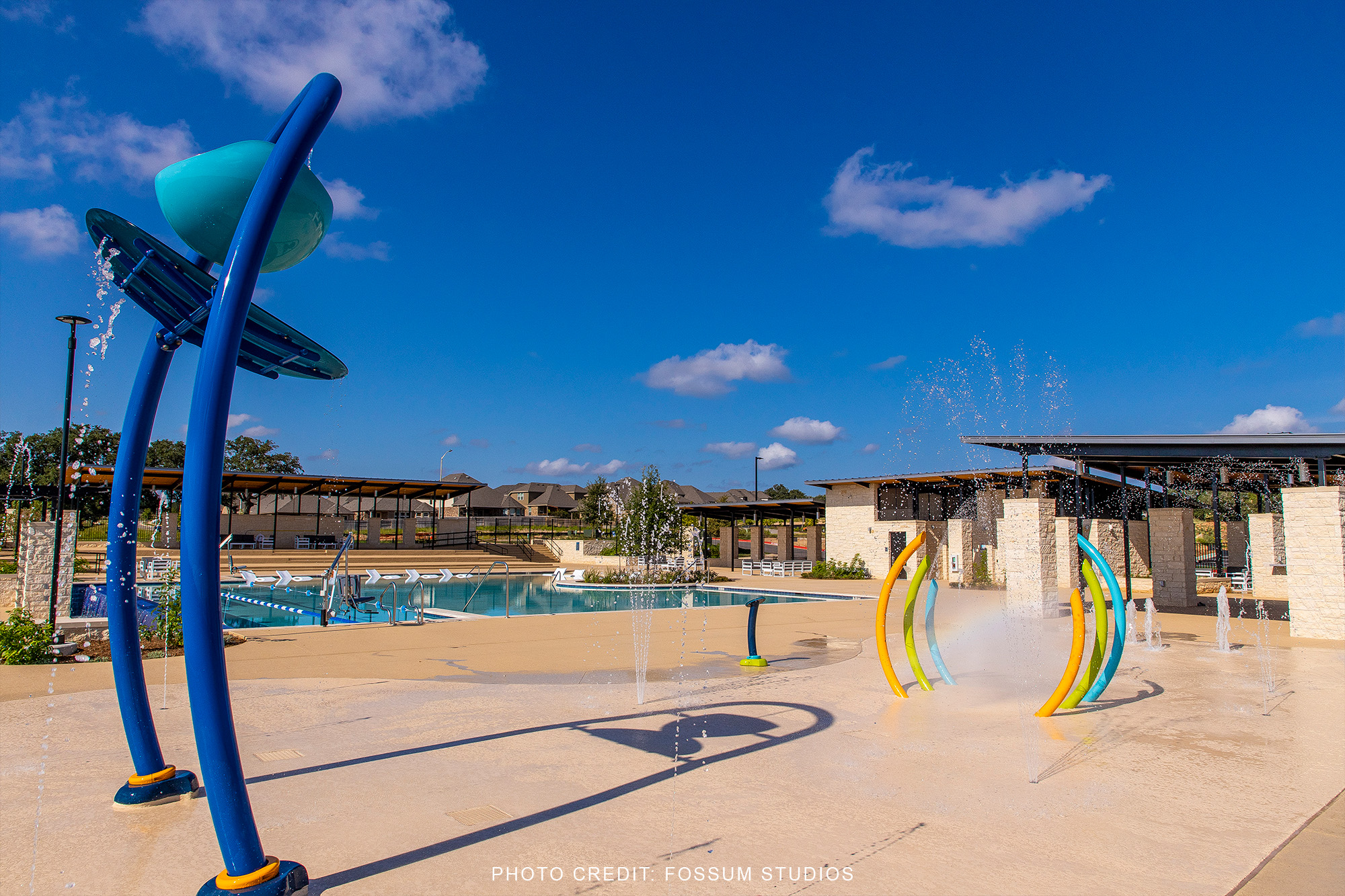 Live. Work. Learn. Play.
Veramendi offers everything right within the community itself. It starts with beautiful, flexible homes designed to appeal to a wide variety of homebuyers. Future plans for Veramendi include the development of commercial space, with approximately 380 acres of land dedicated to commercial real estate.
Education opportunities for all ages are located in close proximity to Veramendi, and the new Veramendi Elementary School is actually located within the community.
When it's time to play, there are several exciting choices at Veramendi! The community has more than 475 acres of green space and park land. Recently completed, The Ledge includes a stunning 25,000 sq. ft. amenity center, a large swimming pool with sun deck, a splash pad with interactive activities for kiddos, and pavilions, lounge areas, restrooms, and a poolside kitchen with built‑in grills. Parks, pocket parks and playgrounds throughout the community are connected by a paved 10‑mile urban trail. Fit pods scattered along the trail provide destinations and suggestions for fitness activities. Nine miles of natural hiking trails will eventually wind through the community. Bike lanes run alongside every street, in addition to opportunities for mountain biking.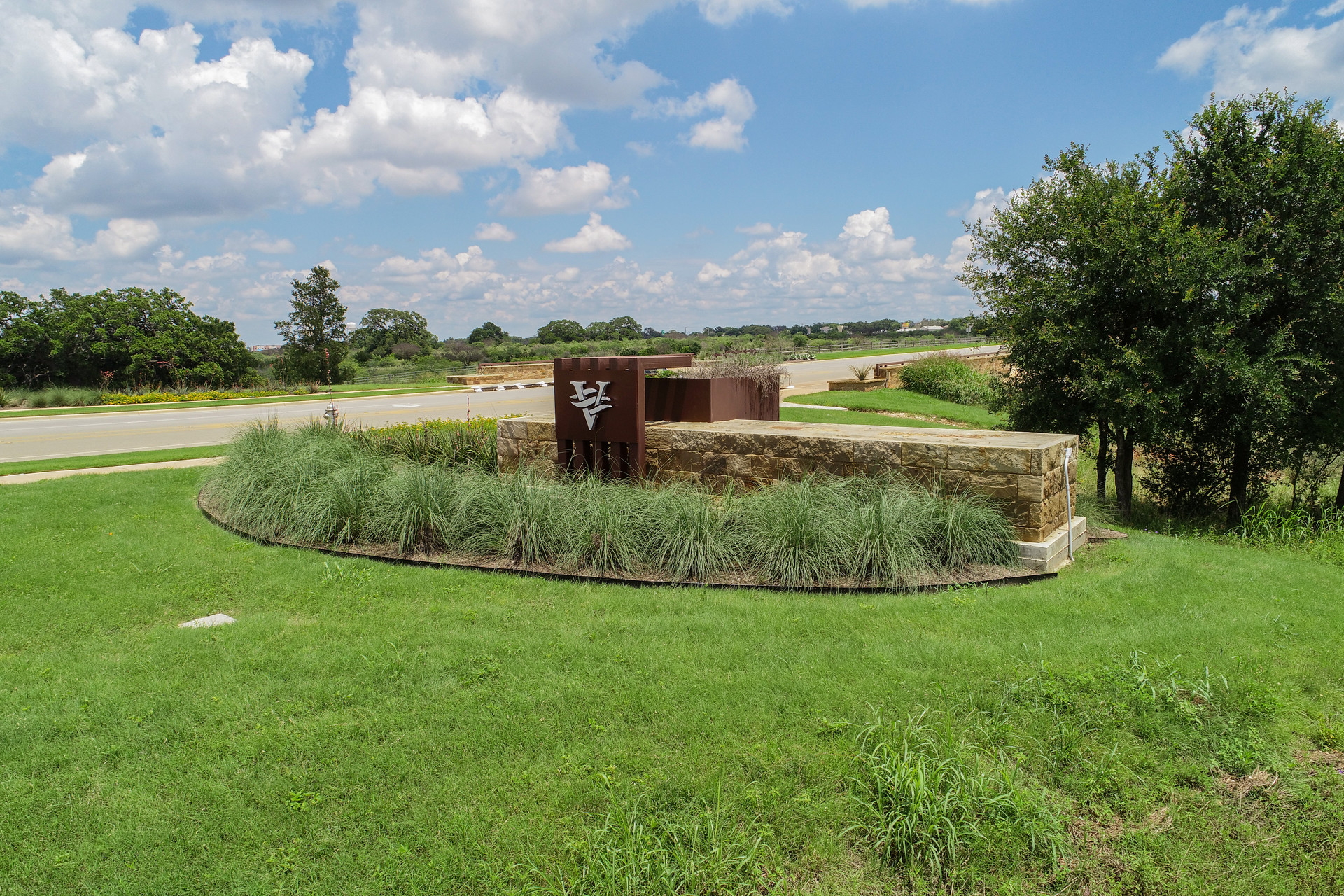 Visit Veramendi
Now that you've researched the top employers in New Braunfels, the time is right to schedule a tour of Veramendi. We look forward to introducing you to our builders, showing you our unique amenities, and answering your questions about our community.