Top 10 reasons to move to New Braunfels
June 24, 2020
Have you found yourself wondering lately: Should I move to New Braunfels? Well, you certainly wouldn't be alone in the idea. As the second fastest‑growing city in America, New Braunfels has made Hill Country Southern Charm even more desirable than it was before.
For those of you moving to New Braunfels (or thinking about doing so), you may be wondering what this quaint little town has to offer. Well, we at Veramendi are happy to show you around with our top 10 reasons to move to New Braunfels!
1. Proximity to Everything
In New Braunfels, you don't have to choose between a city or country life! You can truly have it all as residents are just a few minutes away from both the beautiful Texas Hill Country and the bustling downtown of New Braunfels. Plus, New Braunfels is just a 50‑minute drive to downtown Austin and a 30‑minute drive to San Antonio – two of Texas' most popular cities to visit.
2. Celebrate Together as a Community
Here in New Braunfels, residents love a reason to celebrate! Whether it's the Annual Gruene Music & Wine Fest, Wassailfest, or the town's absolute favorite Wurstfest. You can find New Braunfels residents getting together at any of the downtown festival gatherings. The community takes any chance they can get to bring gather with neighbors and celebrate.
3. Wine & Breweries
One of the most popular reasons to live in New Braunfels has to be the abundance of Wineries and Breweries that have popped up all over town just in the last few years! Residents and visitors of New Braunfels can enjoy inventive new recipes created by New Braunfels Brewing Company, Guadalupe Brewing Company, Five Stones Artisan Brewing, and Faust Brewing Co. to name a few. And for those of you who prefer wine rest assured there are just as many locally made wine shops and wineries around.
Dry Comal Creek Vineyards is a local favorite as they host lots of events throughout the year such as the Grape Stomp, live music nights on the weekend, and wine classes.
Looking for the best of both worlds? You can check out The Grapevine, a tasting room for all local wines AND craft beers! They even feature live music on their patio that looks out to downtown New Braunfels.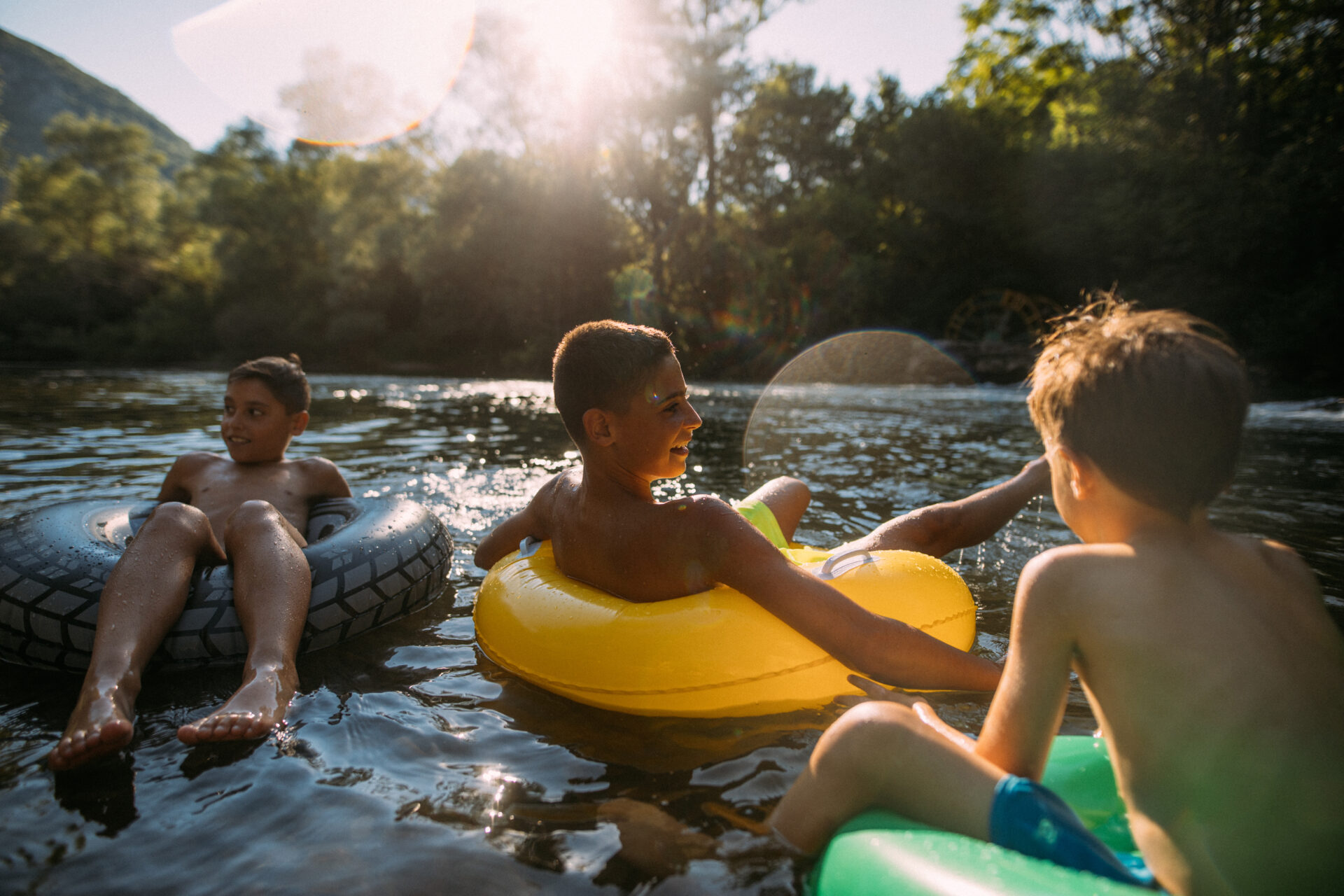 Should you retire in New Braunfels? Read our retirement article!
4. Fun for everyone
Are you still wondering about the reasons to move to New Braunfels?
While locally‑sourced beer and wine is enough to win over most of us there is still a lot of family fun New Braunfels has to offer. Take a break from the Texas heat and enjoy a water‑soaked day at Schlitterbahn New Braunfels. Or if you're feeling more of a relaxed lazy river day you can grab your tube and head over to the Comal River for a nice long float on the river.
You can also grab the whole family and head to Animal World and Snake Farm Zoo which included 500 different species of animals including lions, birds, primates, and of course, snakes.
The Natural Bridge Caverns has become a local favorite if you're in or around the New Braunfels areas. You can take lantern‑lit tours and explore all these underground caverns have to offer.
5. Shopping
The historic downtown of New Braunfels is filled with lots of local charm and distinct shopping establishments. From antique stores, wine shops, and quaint boutiques you're sure to leave with some one‑of‑a‑kind finds when you shop in downtown New Braunfels. You can support even more local businesses at the New Braunfels, TX Farmers Market that's open every Saturday (rain or shine) from 9 AM – 1 PM at the Main Plaza.
You can check out the New Braunfels Towncenter for everyday conveniences as it hosts several national retailers such as Burlington, Dick's Sporting Goods, Best Buy, JCPenney, and Target. And of course, if you're looking for some major retail therapy it's worth noting that New Braunfels is just a few minutes drive to the Premium Outlets in San Marcos.
6. Food
The New Braunfels Towncenter has a wide variety of dining establishments as well such as Las Palapas, Longhorn Steakhouse, BJ's Brewery, Panara Bread, Willie's Ice House and more!
If you're looking for some delicious local eats (which, we know you are) you can check out Buttermilk Cafe for a homestyle American breakfast featuring eggs, biscuits and gravy, or a coastal style breakfast plate with shrimp and grits.
And if you're looking for some comfort food look no further than the Gruene River Grill which features homemade soups, lemon chicken, jalapeno‑crawfish chowder, smoked pork, delicious fish dishes, and gourmet burgers! Plenty of great food is just another one of our great reasons to move to New Braunfels!
7. Art scene – Artober!
The New Braunfels art scene now has its own celebration called Artoberfest. Artoberfest is open to individual artists and craftsmen. Participants enter and display their original work at booths in downtown New Braunfels for all residents and visitors to look at and judges to view before awarding Best of Show ribbons at the end.
Artoberfest is just one of The New Braunfels Art Leagues' annual projects. This league has been fostering new programs for artists of all ages throughout New Braunfels. They also support and participate in First Friday.
8. Education
The New Braunfels Independent School District (NBISD) serves more than 9,000 students across 15 campuses. New Braunfels has high standards for their school district and has earned "Gold Performance Acknowledgements" on their recent test scores. The town overall received an A grade from Niche this year.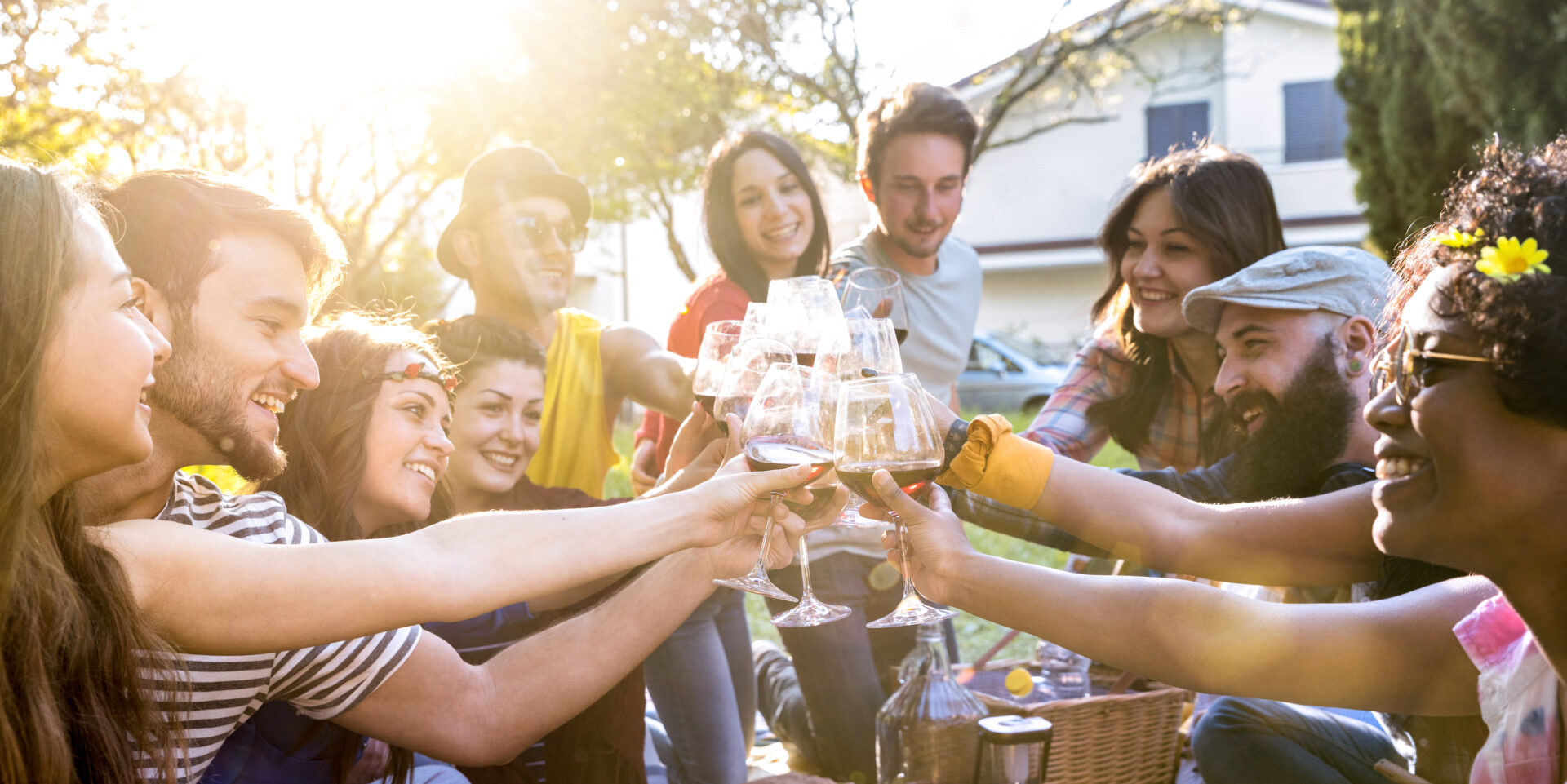 9. Nightlife
New Braunfels' nightlife scene has grown over the past few years. The Pour Haus is a must‑visit. With giant Jenga and Cornhole readily available, live music 7 nights a week, and craft beer on tap this spot is a great place to relax outside on a warm Texas night.
If you're looking for more of an upscale joint you might wander into Gruene Tini's, a full bar, and lounge with an excellent patio that features Martinis and craft cocktails.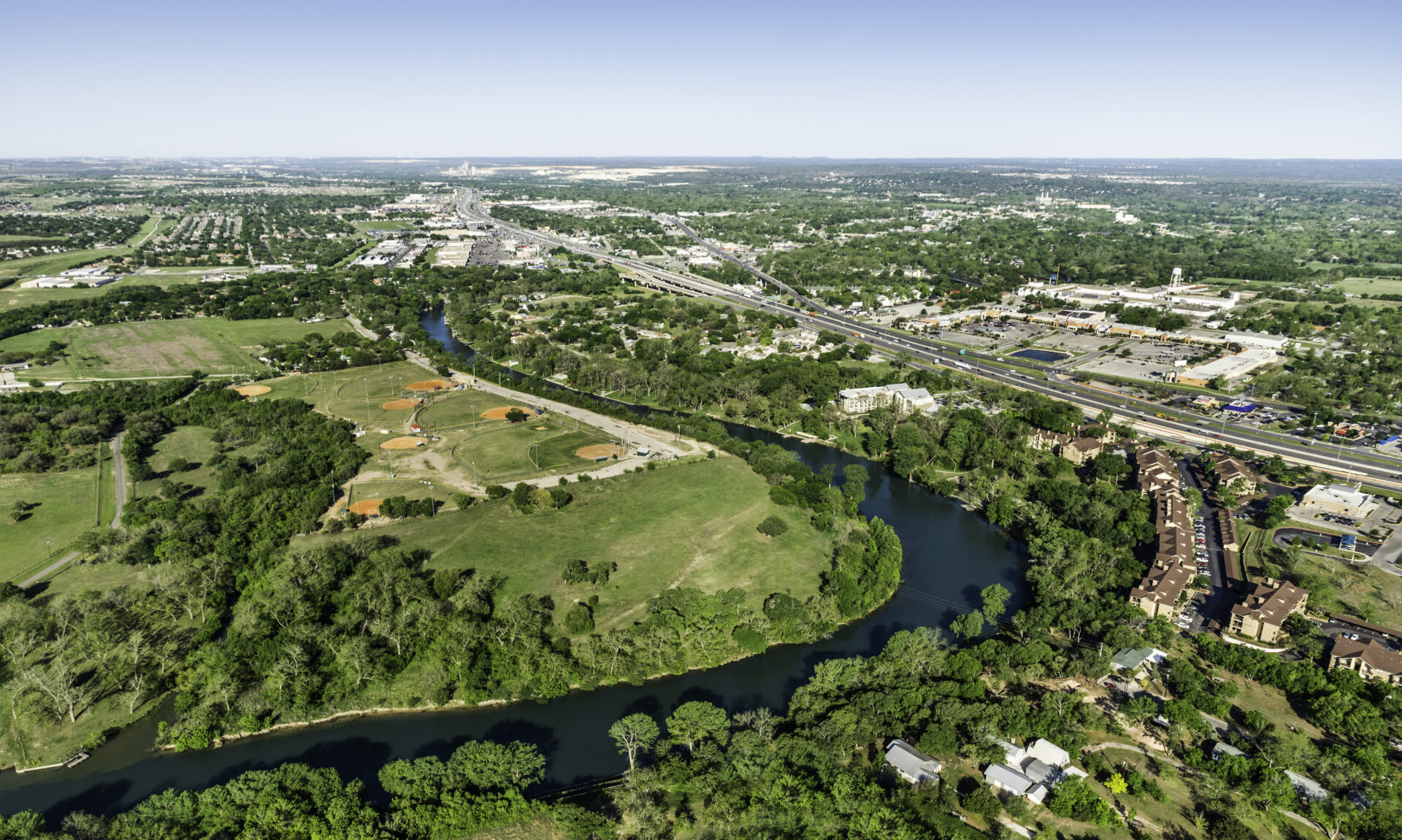 10. Great Investment
New Braunfels is rapidly growing for a reason – it's a great investment, making it another one of our top reasons to move to New Braunfels. With small‑town charm and a great sense of a community, it's no wonder New Braunfels has grown by 58% in the last 10 years – and continues to grow. This swift growth spurt has caused local businesses and the town to thrive! The local economy is booming and the job market is on the up and up. And let's not forget about the real estate market which is also flourishing.
The New Braunfels cost of living is almost on par with the Texas Average. And you can find picturesque New Braunfels homes for sale right here at Veramendi! We are a master plan community that features modern and traditional homes right smack in the middle of the Texas Hill Country!