New Builders coming to Veramendi!
September 7, 2022
The New Braunfels area is booming! From the prime location and diverse amenities to the city's rich heritage and breathtaking scenery, there are countless reasons people are flocking to this beautiful area that is part of the Texas Hill Country community. New homes in New Braunfels are popping up like daisies and here at Veramendi, we're dedicated to bringing the best of the best when it comes to home builders for our master‑planned community.
Veramendi Home Builders
We have handpicked exceptional home builders that embody what we like to call Veramendi Living. Our homes are built by some of the area's most respected, award‑winning builders. Coming in a variety of styles and prices, there is sure to be a builder that fits your specific needs! Our family of builders is currently made up of seven remarkable names including David Weekley Homes, Gehan Homes, Perry Homes, Pulte Homes, and Scott Felder Homes.
Explore a brief overview of our exclusive builders: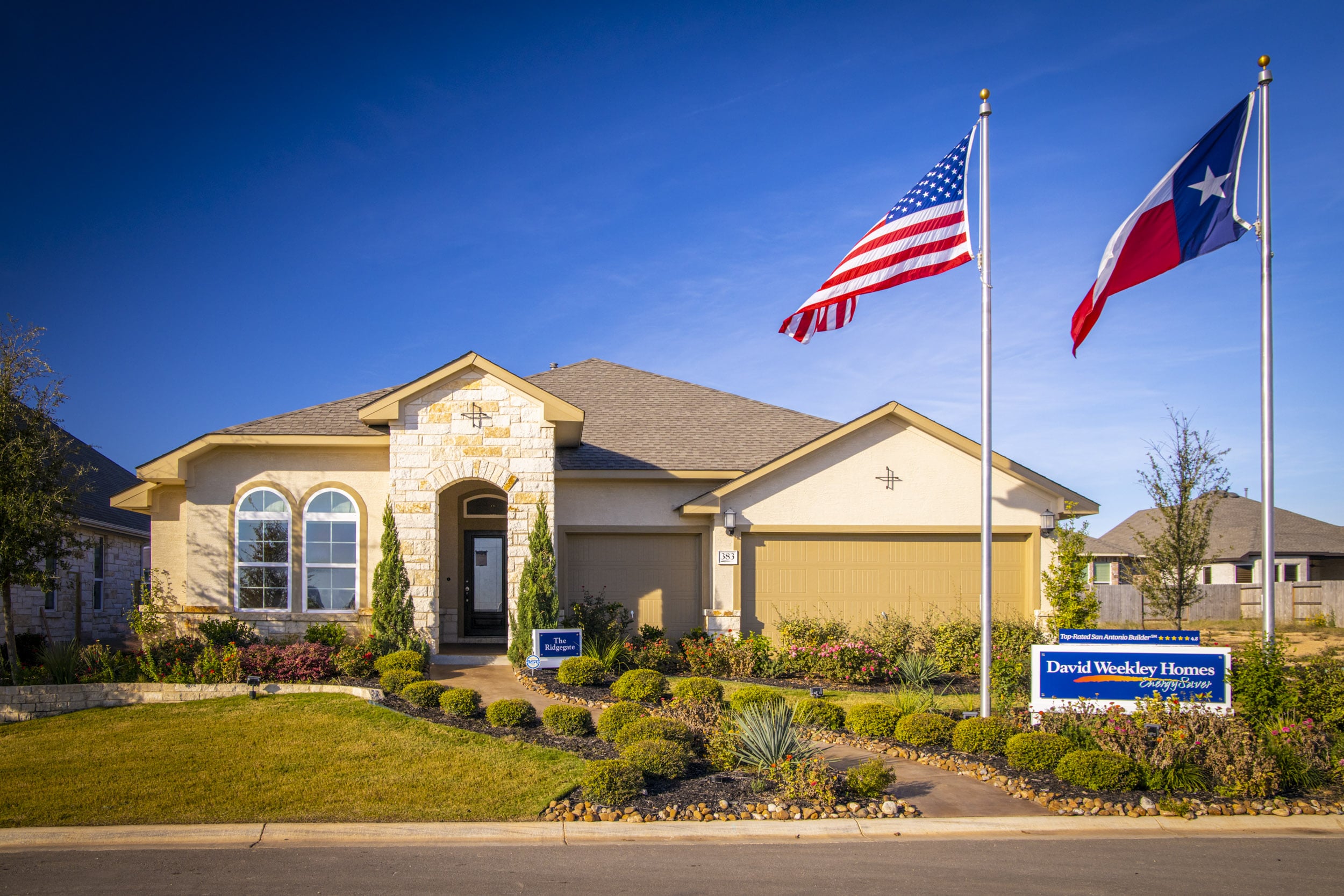 David Weekley Homes
Founded in 1976, this company has grown to become the nation's largest privately‑owned builder that is headquartered here in Texas. They were the first builder in the U.S. to ever be awarded the Triple Crown of American Home Building, an honor which includes "America's Best Builder," "National Housing Quality Award," and "National Builder of the Year."
Price: from the $500's | Floor Plans: 7 | Size: 2,249 sq. ft. – 3,881 sq. ft.
Bedrooms: 3 – 5 | Baths: 2 – 4.5 | Garages: 2 – car

Gehan Homes
Known as a Best‑in‑Class new home builder, Gehan Homes has been raking in the recognition and awards of one of Texas' most awarded home builders since their inception. In 2022 alone, they were awarded the Best Family Room Award, Best Kitchen Award, Best Interior Merchandising Award, Best Marketing Promotion Award, and Rookie Sales Profession of the Year Award all from the Texas Association of Builders STAR Award.
Price: from the high $300's | Floor Plans: 15 | Size: 1,400 sq. ft. – 3,050 sq. ft.
Bedrooms: 3 – 4 | Baths: 2 – 3.5 | Garages: 2 – car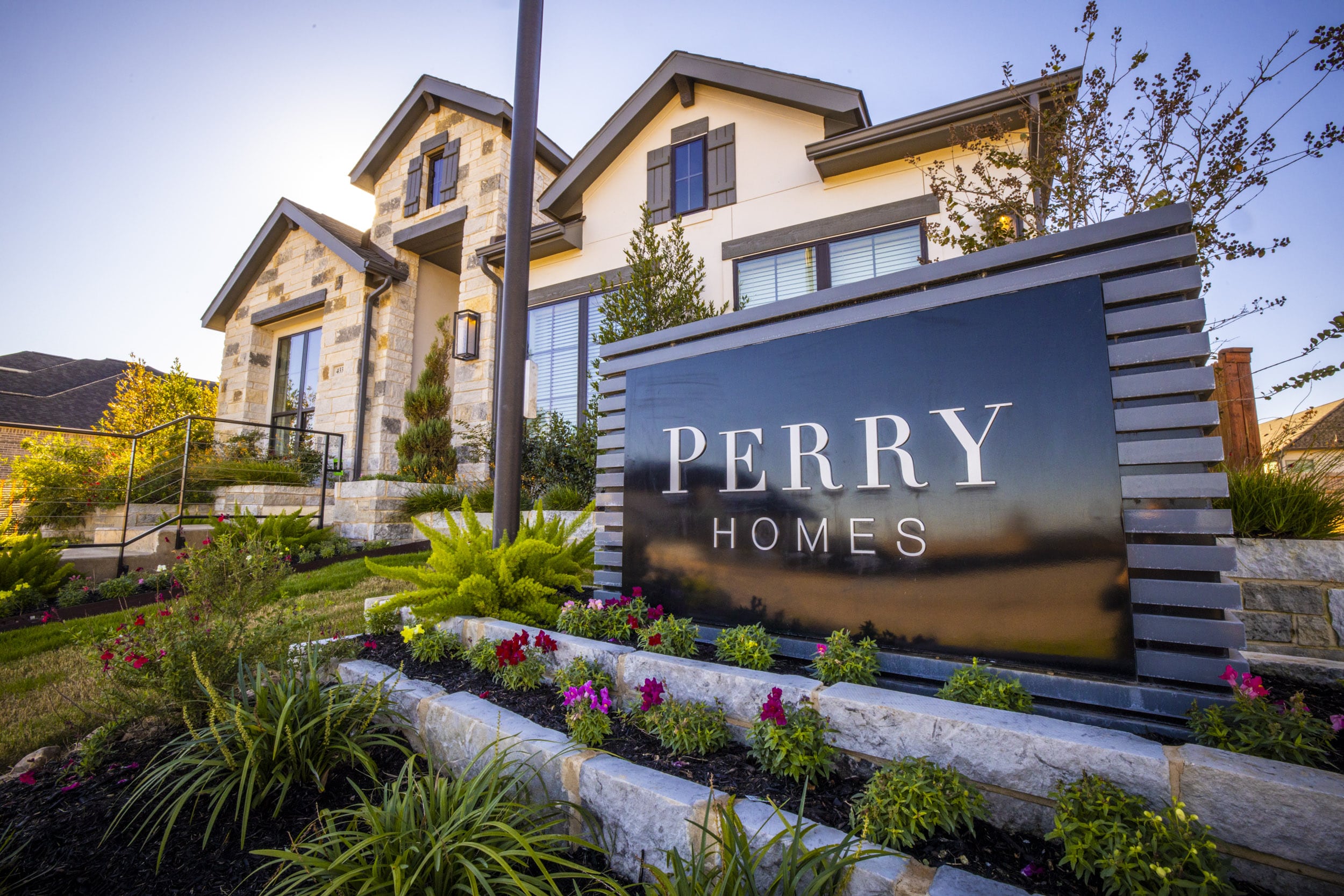 Perry Homes
For over 50 years, Perry Homes has proudly been building homes for the state of Texas. This family‑owned business was founded on a tradition of excellence and values that they still uphold today including superior design, higher quality, innovation, excellent customer service, industry‑leading warranty, and giving back.
Price: from the $460's | Floor Plans: 41 | Size: 1,600 sq. ft. – 3,700 sq. ft.
Bedrooms: 3 – 4 | Baths: 2 – 3 | Garages: 2 – 3 car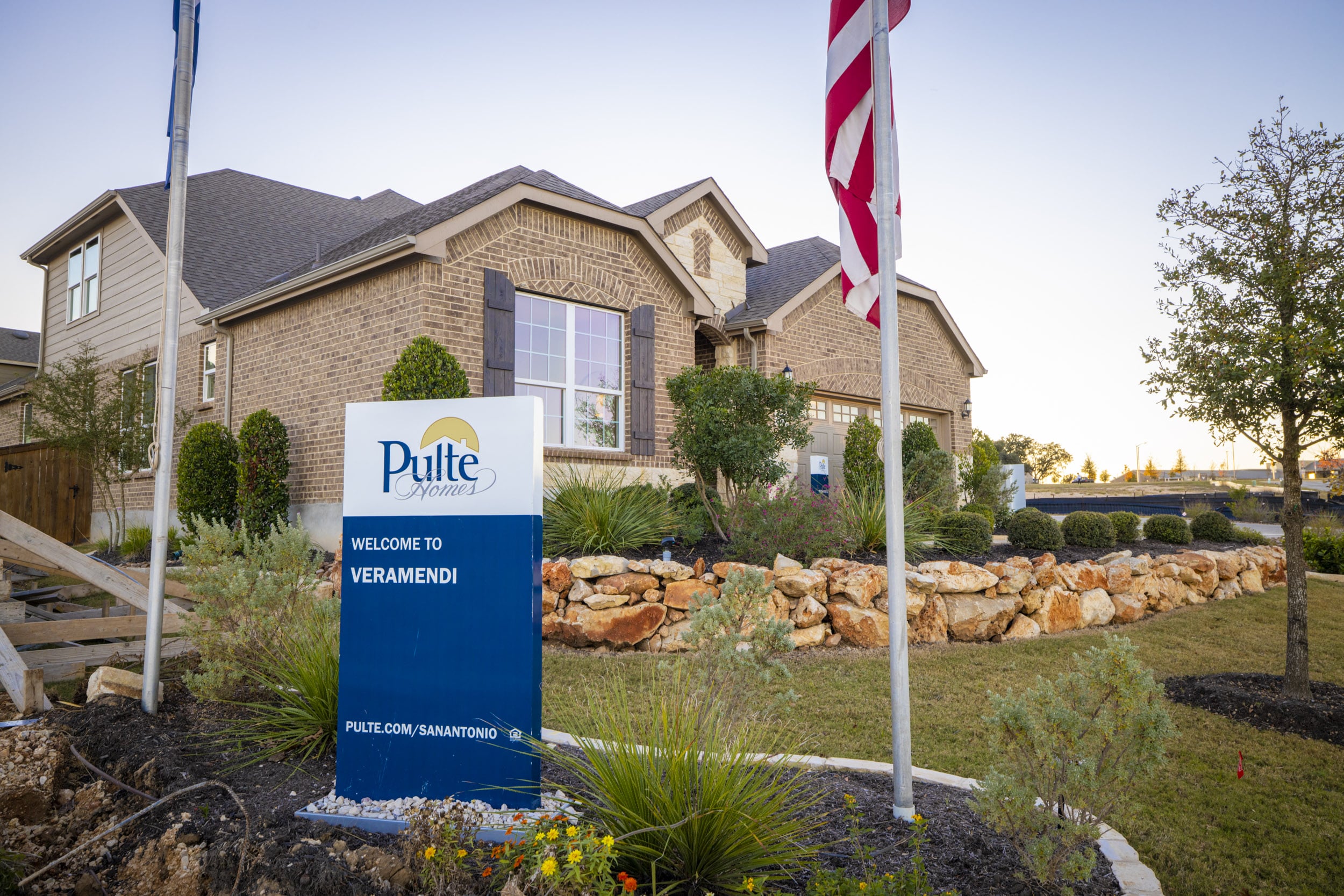 Pulte Homes
Pulte Homes has been building homes around the country for over 70 years with one thing always at top of mind – the homeowner. Their foundation is built upon quality construction and a simplified buying experience. They stand out from their competitors through innovative floor plans, personalization, quality, and ease.
Price: from the low $400's | Floor Plans: 13 | Size: 1,739 sq. ft. – 3,281 sq. ft.
Bedrooms: 3 – 5 | Baths: 2 – 4.5 | Garages: 2 – car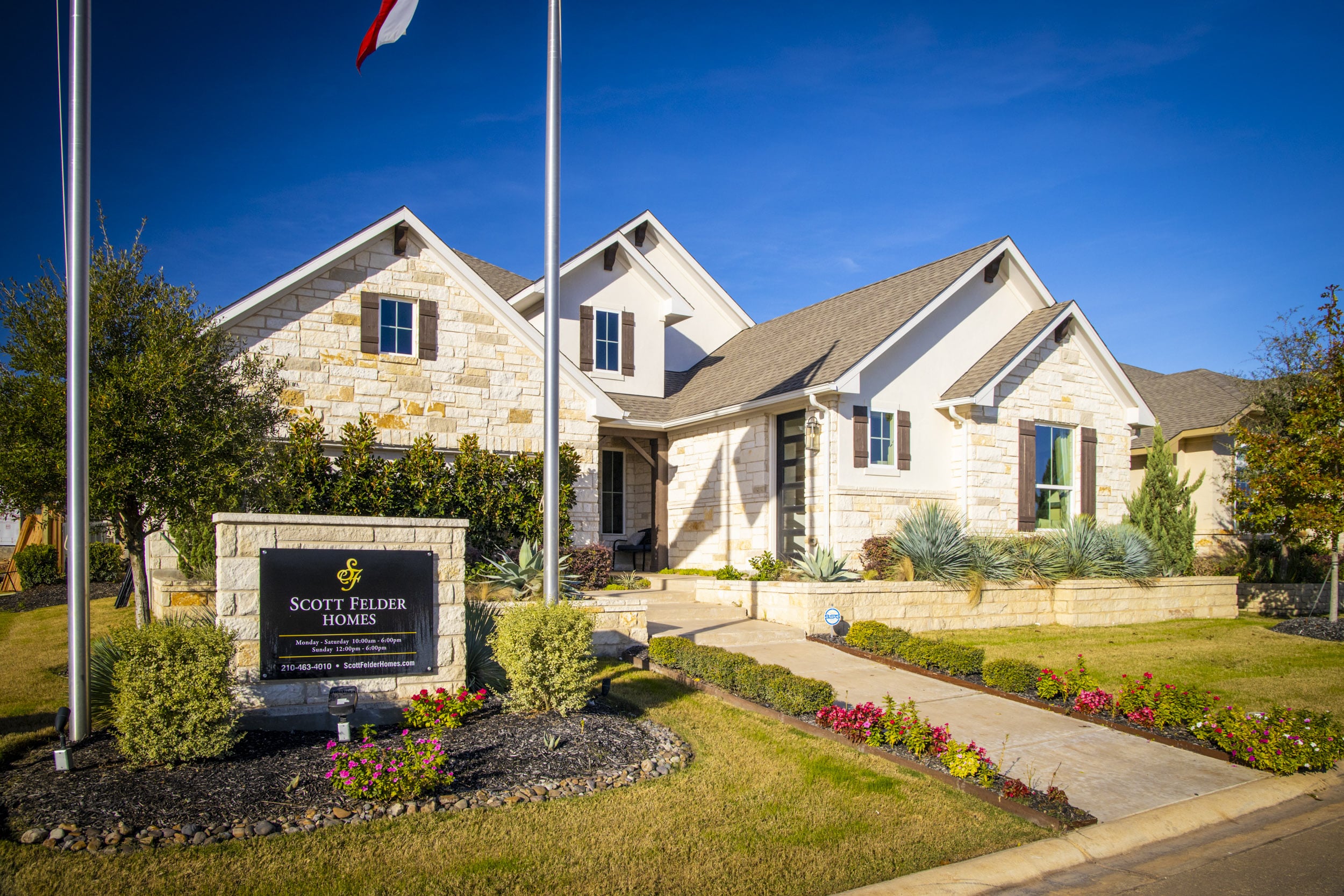 Scott Felder Homes
As an eighteen‑time Builder of the Year, Scott Felder Homes has earned a reputation for integrity, diversity, and attention to detail that have been the cornerstones of their success. Having risen through the ranks to become one of the largest producers of quality, move‑up homes in Texas, this company is recognized and respected by clients, realtors, and building professionals alike. They proudly build with innovative designs, custom features, and high‑quality construction in mind.
Price: from the high $400's | Floor Plans: 11 | Size: 2,204 sq. ft. – 3,268 sq. ft.
Bedrooms: 2 – 5 | Baths: 2 – 4 | Garages: 2 – car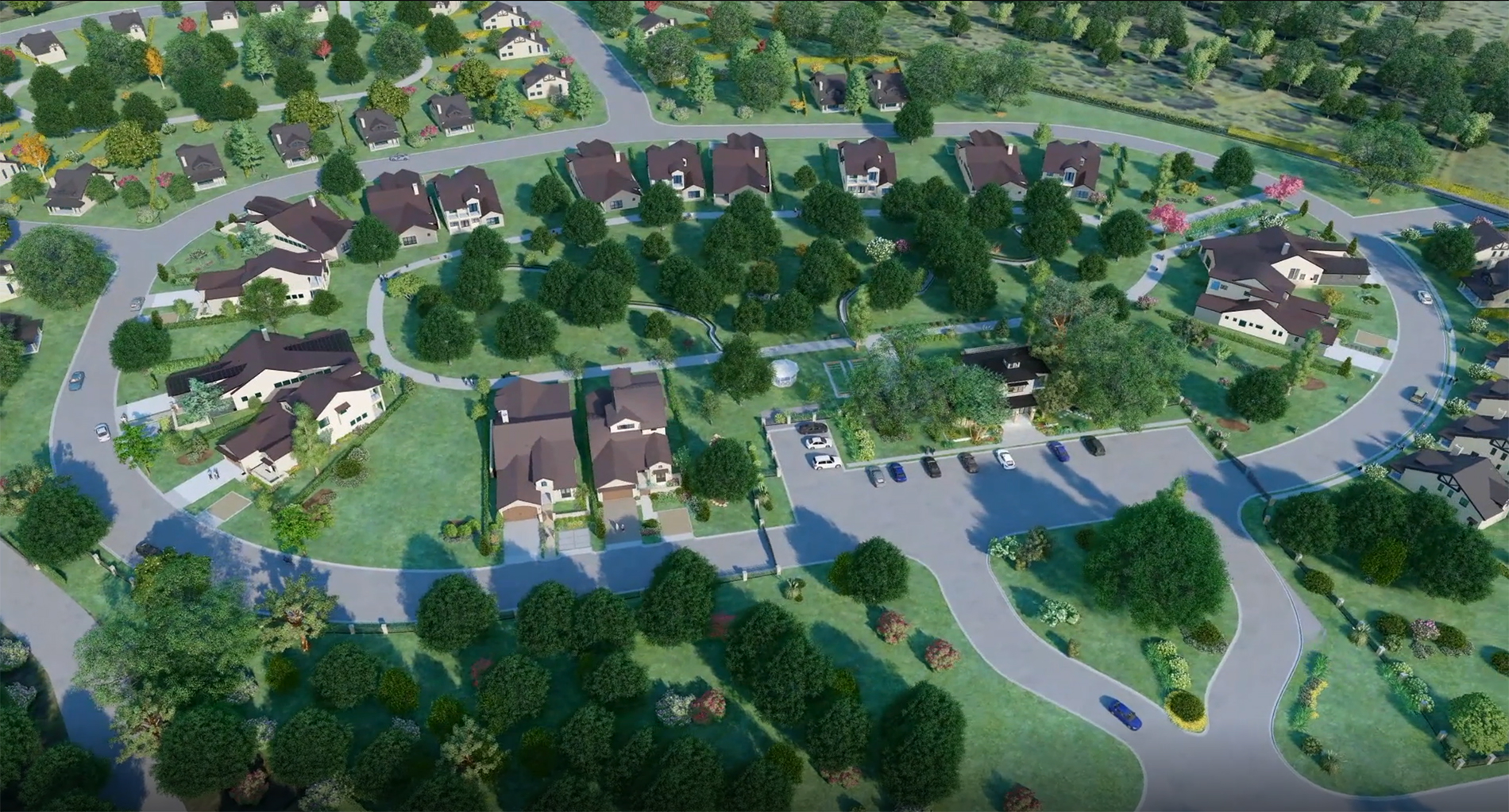 Vista Alta del Veramendi
Vista Alta del Veramendi will be a gated garden home community consisting of 61 high‑end villa home‑sites nestled in the beautiful hill country community, Veramendi, in New Braunfels, Texas.
Price: from the $700's | Floor Plans: 5 | Garages: 2 – car
Our Builder Family is Growing!
As our diverse and dynamic community continues to grow and evolve, so does our list of builders. In addition to the already excellent line‑up of Veramendi home builders we offer in our community, we're proud to welcome Highland Homes to the family! For over 30 years Highland Homes has built award‑winning homes throughout the Lone Star state providing exceptional levels of quality, customer service, and architectural beauty that has them a head above their competition. The company was established in 1985 by brother and sister duo Rod Sanders and Jean Ann Brock. Rod brings his keen sense of business knowledge, while Jean Ann delivers innovative approaches to sales, marketing, and architecture. Highland Homes has quickly grown to become one of the leading single‑family homebuilders in the country. With such outstanding growth, homes, and initiative, it's no surprise this family business has been awarded and recognized by various organizations.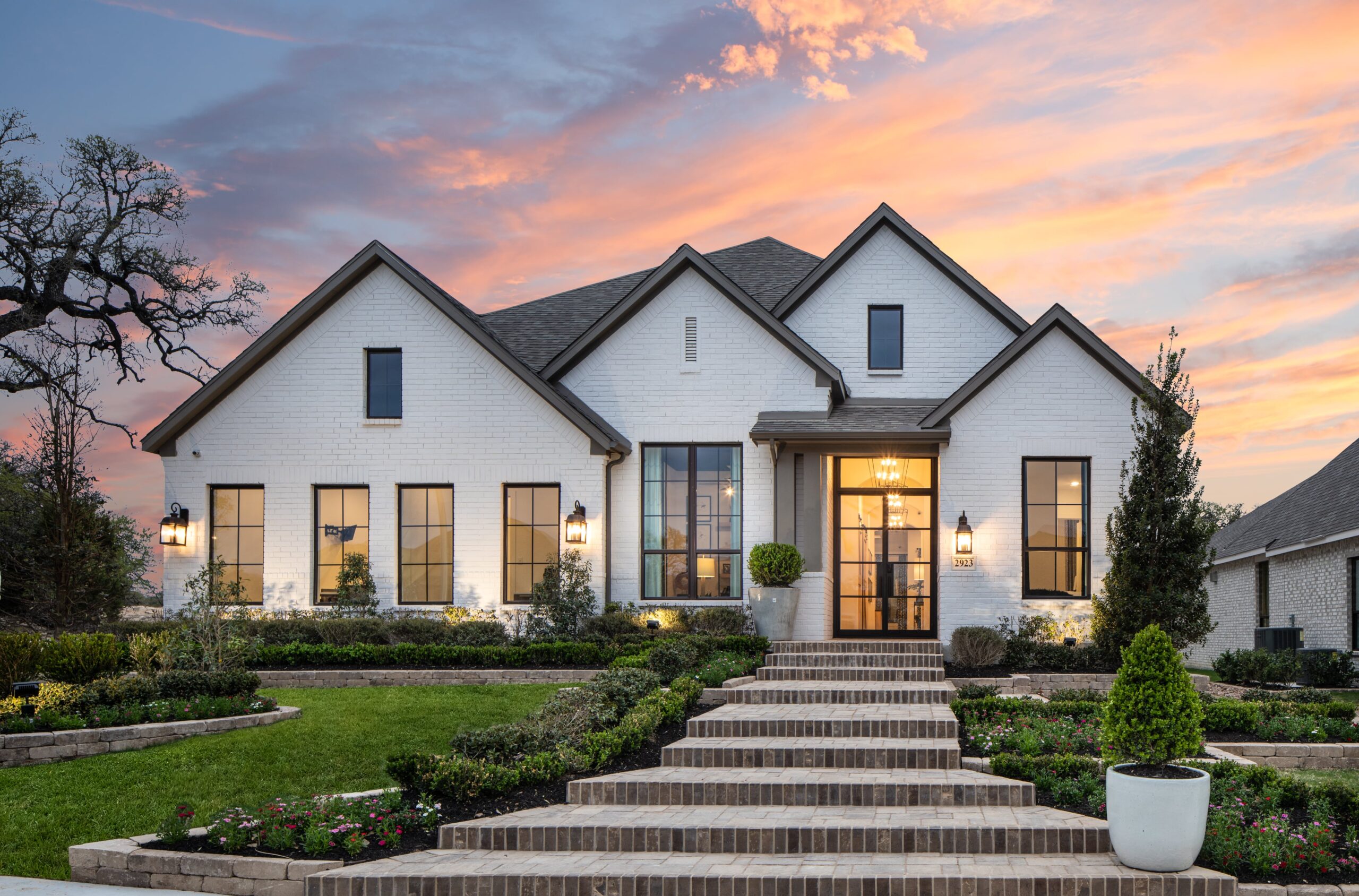 Highland Homes' Well‑Deserved Recognition
Veramendi home builder Highland Homes has been frequently recognized for outstanding customer service and innovative construction techniques. Some of the most notable honors received by this marvelous homebuilder include:
Nine‑time People's Choice Builder of the Year award
#22 on the 2021 Builder magazine's top 100 homebuilders in the U.S.
2015 ENERGY STAR Certified Homes Market Leader Award
6th largest private homebuilder in the country
#6 on Texas Monthly's 50 Best Companies to Work for in Texas
The heart of the company still focuses on the customer they serve. The Highland Homes website states, "Though these accolades are wonderful, our top honor comes through referrals from homeowners as well as Realtors who continually sell Highland Homes." A Senior Vice President at Wells Fargo said, "In my view, Highland is one of the best run homebuilders in our market today. Highland's commitment to conservative financial stewardship means that they will be there in the future for their homebuyers, lenders, and employees."

The Highland Homes Difference
Highland is an employee‑owned company, dedicated to providing the best possible homebuilding and home buying experience. You can be certain that Highland Homes remains committed to providing their customers, with the highest quality homes and services, and ensuring each Highland homeowner realizes their American Dream. Let's break down the facts about Highland Homes and the new homes in New Braunfels that can be found here at Veramendi:
Price Range: from the $480s
Floor Plans: 30
Square Footage: 1,540 – 3,975
Bedrooms: 3 – 6
Bathrooms: 2 – 5
Garage: 2 – 3 car
A beautiful model home can be found at 1904 Privet Rd. New Braunfels, TX 78132. Interested in buying or learning more about the company? Feel free to call 210‑686‑0171 at your convenience. Watch this helpful and informative video to see why Highland Homes could be the perfect home builder for you!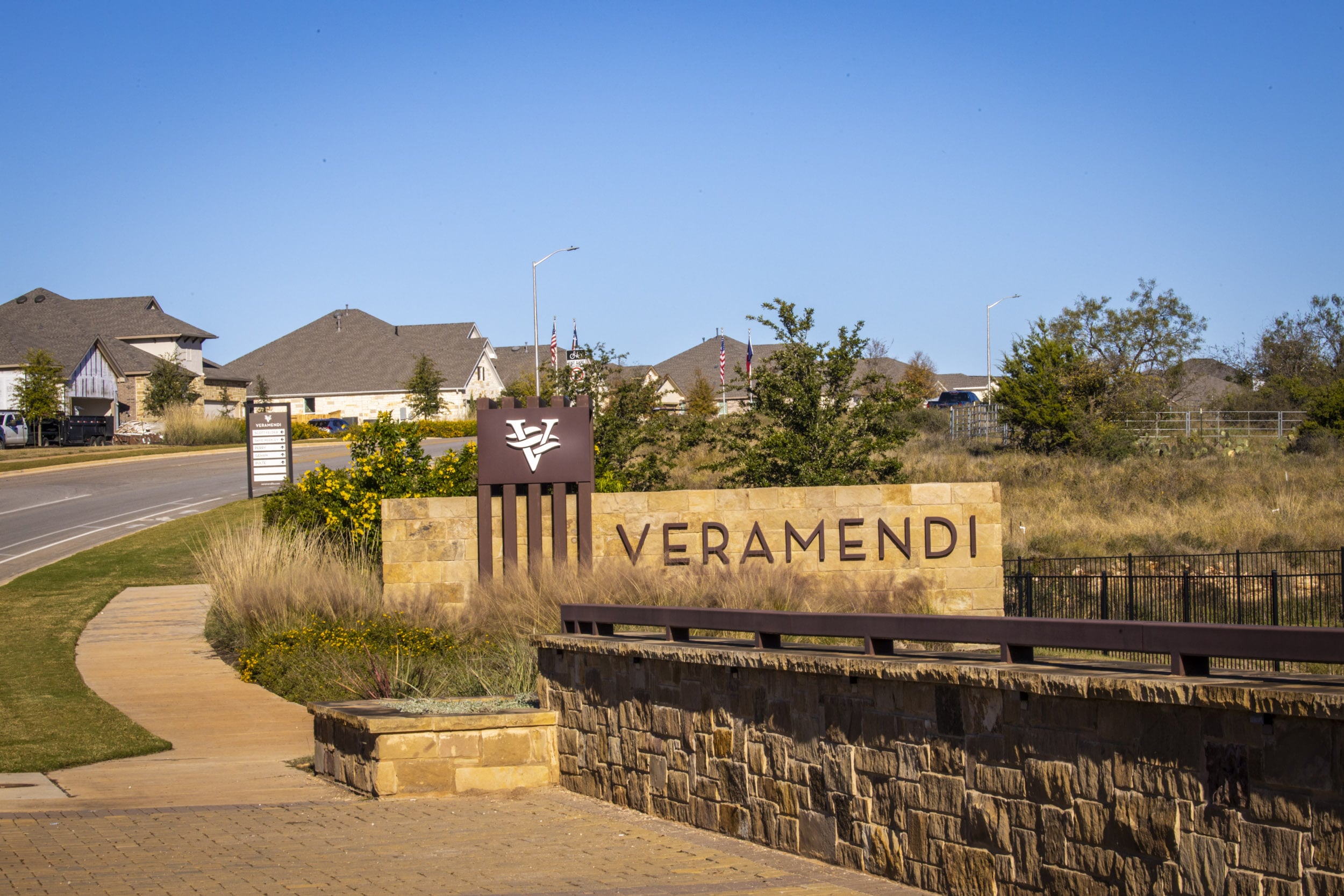 Come See Us Soon!
There's only one thing missing from Veramendi – you! Contact us to schedule a personal tour of our community, see homes built by Highland Homes and our other award‑winning builders, explore all the amenities we have to offer, and start your journey into becoming part of the Veramendi community.