Why New Braunfels is the best place to live in the Texas Hill Country
May 31, 2022
With its rolling hills, rugged topography, and breathtaking vistas, the Hill Country attracts both visitors from around the world and local residents. Depending on the cited source, the area's documented size ranges from 18 to 59 thousand square miles, but, no matter who you reference, one thing is clear: one thing is clear: the Hill Country covers a lot of territory. When it's time to narrow it down to the best place to live in the Texas Hill Country, there are some factors to consider that will help you make the best decision.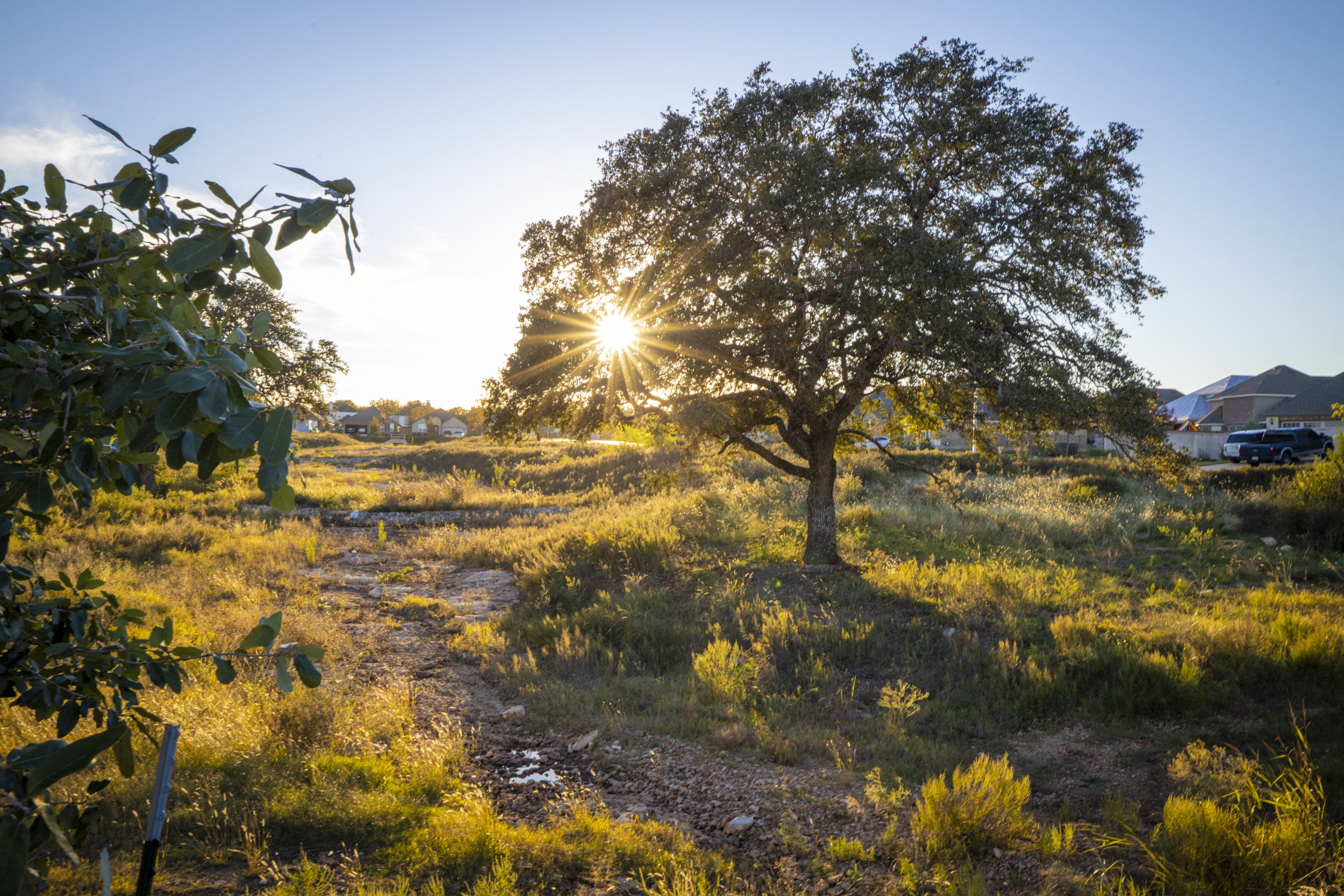 Making a move to the Texas Hill Country
New Braunfels is a Texas Hill Country community that is receiving considerable attention from people looking to make a move to the area. According to the website bestplaces.net, the population of New Braunfels has grown 30 percent since 2020. That brings the current population to around 96,000.
The relatively small size of New Braunfels is one of the primary factors that attract people. Though New Braunfels is growing, it has managed to keep its small‑town slower pace of life and a "hometown feeling". Combine that with an irresistibly convenient location between two of the most exciting large cities in Texas, and you truly have the best of both worlds.
San Antonio, with its rich cultural heritage, is just 32 miles from New Braunfels. And Austin, known as the Live Music Capital of the World, is 49 miles to the north. These cities couldn't be more different, each with their own unique vibe and exciting attractions. The opportunity to live a small‑town life with big city conveniences so close at hand prompts many people to search for homes for sale in New Braunfels, Tx.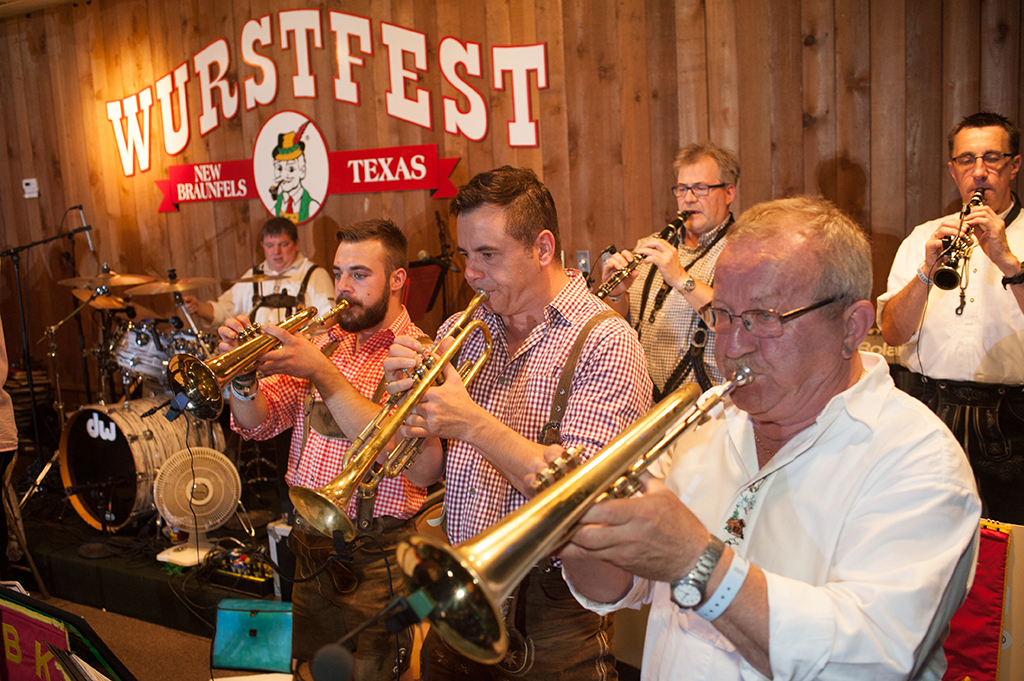 Treasures in your own backyard
Don't overlook the charm of New Braunfels itself when looking for new homes in the Texas Hill Country. Having access to Austin and San Antonio is fantastic, but there are many things to experience in New Braunfels, from food to breweries to exciting outdoor attractions.
Let's start with everyone's favorite – food! Everywhere you turn in New Braunfels you'll see, and can taste, the influence of the area's Bavarian heritage. Alpine Haus is a local favorite for traditional dishes like jaeger schnitzel or red cabbage. But no matter what type of cuisine you're craving, you'll find it in New Braunfels – from burgers to barbecue to seafood.
The Craft Beer scene is definitely alive and well in New Braunfels, with interesting varieties to sample like S'mores Stout from New Braunfels Brewing Company and the Coconut Stout from Guadalupe Brewing. Guadalupe Brewing has live music every Friday – Sunday!
For outdoor adventures, the first attraction that may come to mind is Schlitterbahn Waterpark. But be sure to check out Landa Park, with a swimming pool, miniature golf, and paddle boats. Tubing on the Comal and Guadalupe rivers is a fun way to spend a hot summer afternoon.

Excellent economic outlook
Employment is projected to rise 17 percent in New Braunfels by 2025. A recent article in Money magazine says that while the city's top employers are in the hospitality industry, a good share of jobs are also available in healthcare, construction, and manufacturing. For example, automotive company Continental will add another 130 jobs to the area in the coming years.

Outstanding educational opportunities
New Braunfels ISD is a Texas Education Agency recognized district. Texas School Guide awarded the District a grade in the top quartile, placing NBISD in the top quartile for school districts in Texas.
NBISD serves more than 9,000 students across 15 campuses which include one early childhood center, nine elementary campuses, two middle schools, one ninth‑grade center, one 10th‑12th grade high school, and one alternative learning center.
Located on the north side of the community, Veramendi Elementary is one of the newest elementary schools in New Braunfels. Veramendi Elementary School is rated a 9 out of 10 for test scores by greatschools.org, with students scoring above average in math, reading, and science. Veramendi has plans for a second elementary school to be constructed in the future!
NBISD strives to increase high levels of student performance by offering rigorous curriculum and challenging academic programs. Annually, students and educators earn national and statewide awards for academic and teaching accomplishments.
NBISD students historically perform above regional and state averages in state accountability testing. Students also continue to outperform their state peers in the SAT and ACT tests and continue to perform at the college level on Advanced Placement exams.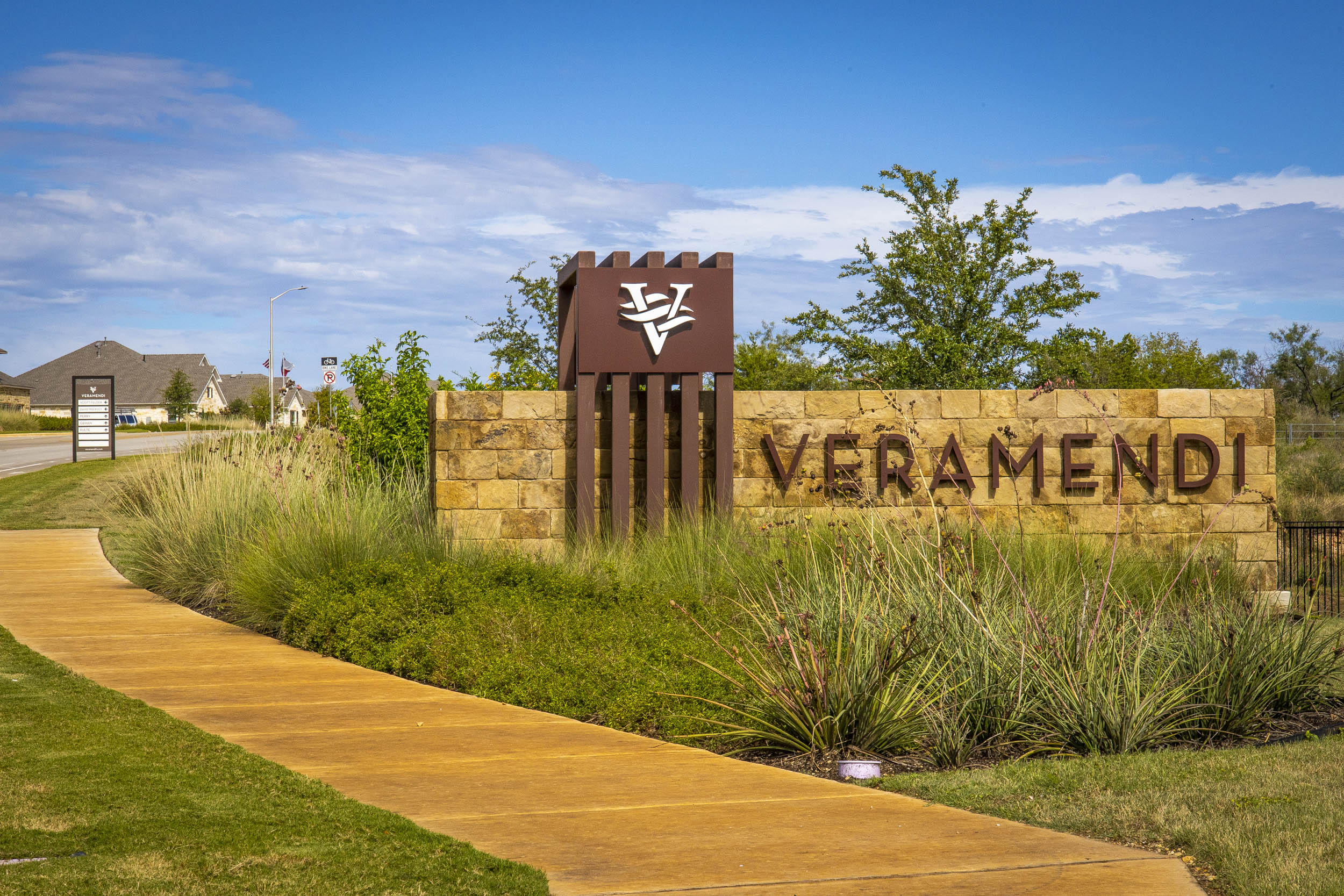 The best place to live in the Texas Hill Country
New Braunfels definitely gets our vote for the best place to live in the Texas Hill Country. An enviable location, access to two major cities, vibrant culture and a thriving economy, and excellent educational opportunities form the fabric of this Texas Hill Country community.
We invite you to tour Veramendi, a unique New Braunfels community where reverence for history and a vision for the future co‑exist beautifully. Contact us to schedule your tour.