Your Guide to Veramendi Amenities and Community Fun in New Braunfels
November 23, 2021
Let's face it. We're all ready for cooler temperatures and new adventures. When you choose a new home at Veramendi, fun continues all year round. Fall brings festivals, football, and more to New Braunfels – all with a unique Bavarian flavor. Veramendi amenities in New Braunfels are also perfect for year‑round fun with friends and family.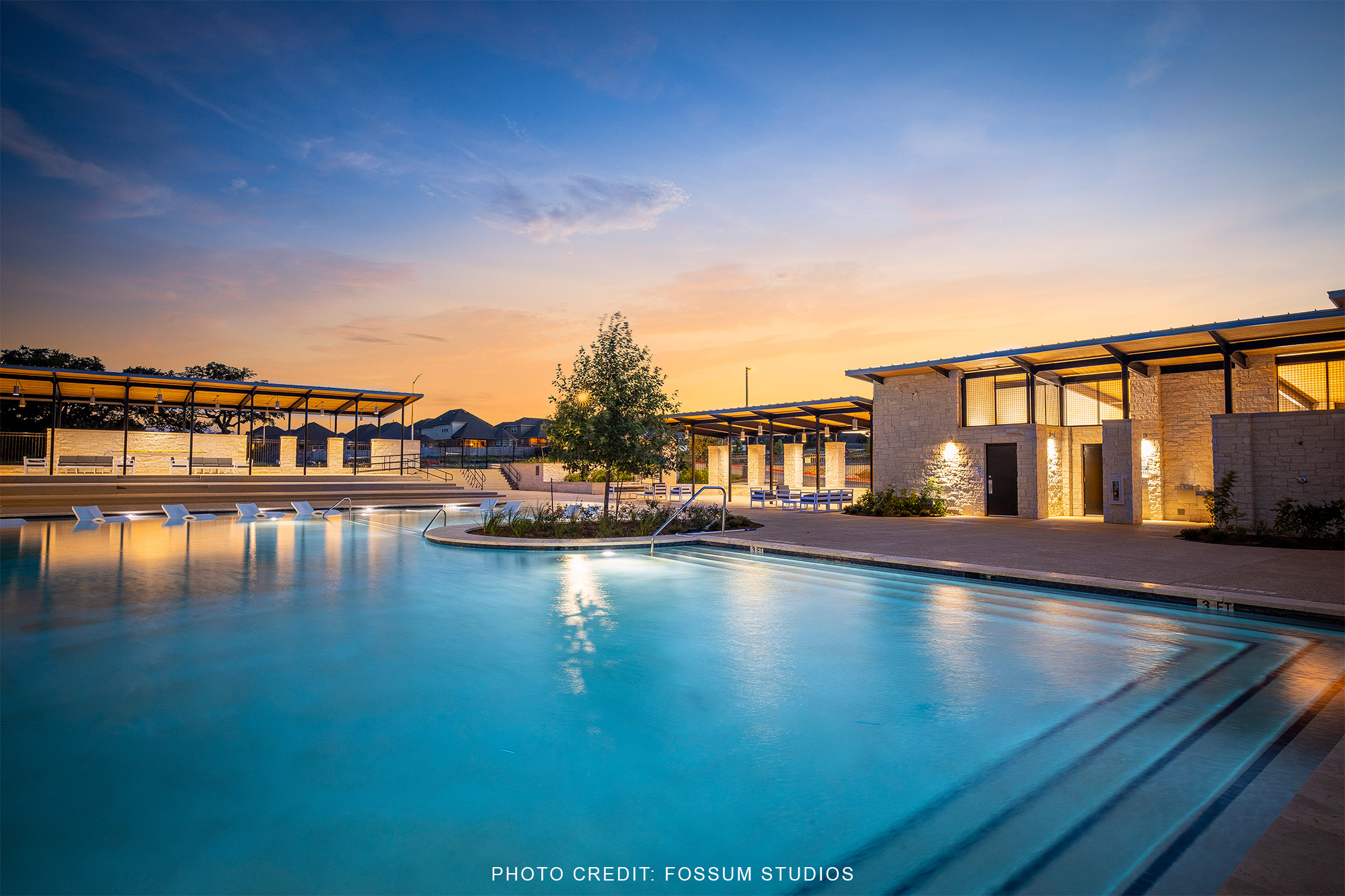 Veramendi amenities
Veramendi puts its own special spin on our oversized swimming pool by making it part of The Ledge. The Ledge is our stunning 25,000 sq. ft. amenity center offering fun for the whole family. Relax on the spacious sun deck while your kiddos enjoy the splash pad with more than 20 interactive activities.
And cooler temps are ideal for having a get‑together at one of the built‑in grills in our poolside kitchen. The Ledge is the perfect setting for a successful barbecue! You can also enjoy the pavilions and lounge areas, and there are convenient restrooms at The Ledge as well.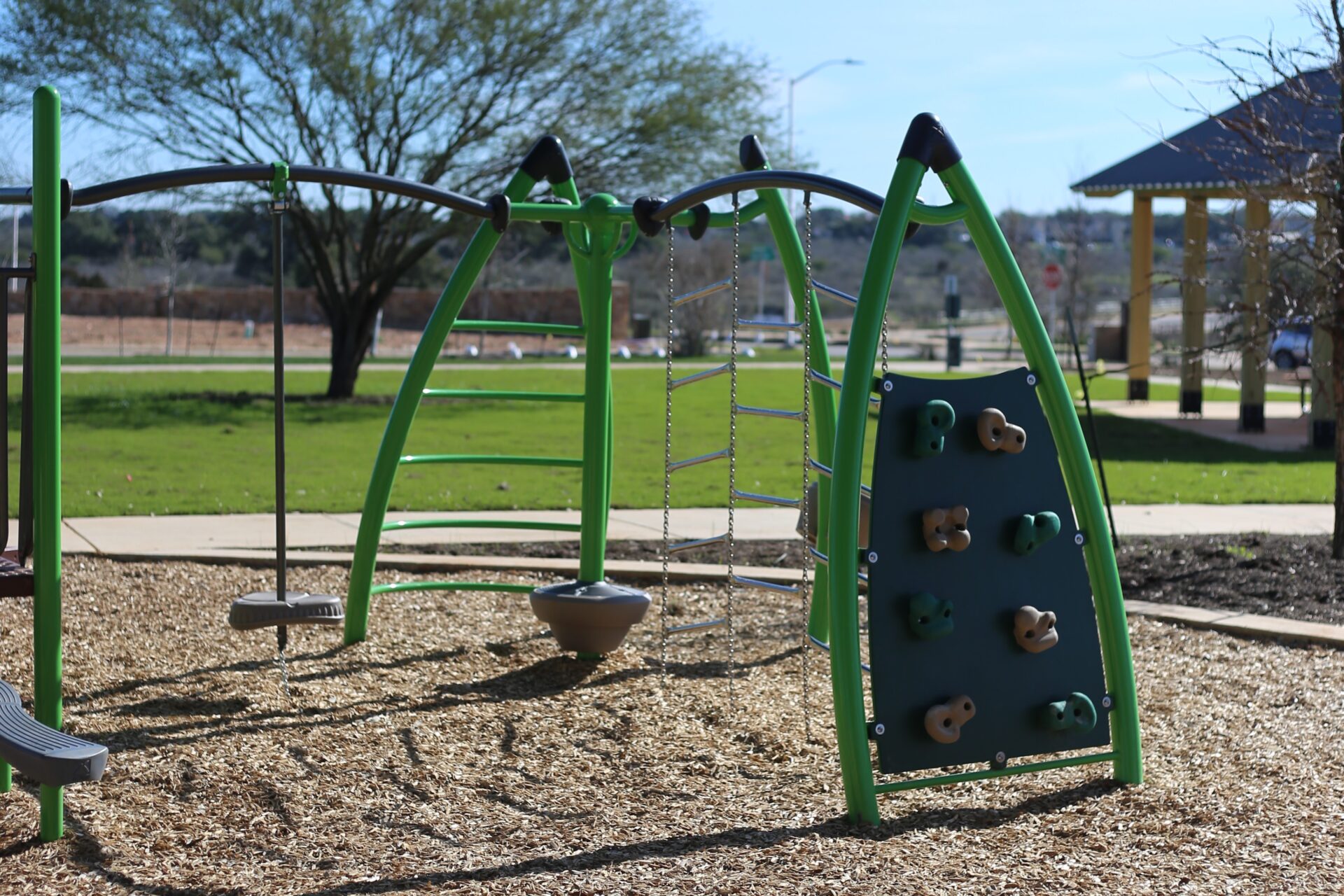 Parks all year round!
A paved 10‑foot wide urban trail winds through Veramendi, connecting all pocket parks, neighborhood parks, open spaces and play areas. Fit pods are scattered along the trail with prompts for fitness activities. Altogether, Veramendi will have 480 acres of green space and parkland. Miles of natural hiking trails will eventually wind through the community. Cyclists will love using the bike lanes that run alongside every street. There will also be several opportunities for mountain biking.

Explore Landa Park
One of the many advantages of living at Veramendi is proximity to some of the best destinations in New Braunfels, such as Landa Park. Landa Park offers a variety of amenities under the shade of giant oak trees. Walk on the park's trails or ride the miniature train around the 51‑acre park. An excursion on a paddle boat is one of the best ways to see the Comal Springs and Landa Lake. Enjoy a round of miniature golf, relax at the playground or enjoy the flora and fauna on the Panther Canyon Trail.
While the Landa Park Aquatic Center is closed for the season, there are still a variety of activities to enjoy year‑round. Try your luck at the Fishing Pier or challenge yourself at the Golf Course.
Landa Park Golf Course at Comal Springs offers an exceptional golf experience to players of every level. The 18‑hole public course, nestled along the Comal River, covers 122 acres and combines a challenging layout with spectacular Texas Hill Country views. Sculpted fairways, strategically placed bunkers, and water hazards, along with each hole's set of four tees will challenge the most seasoned player – while offering an enjoyable outing to experts and novices alike.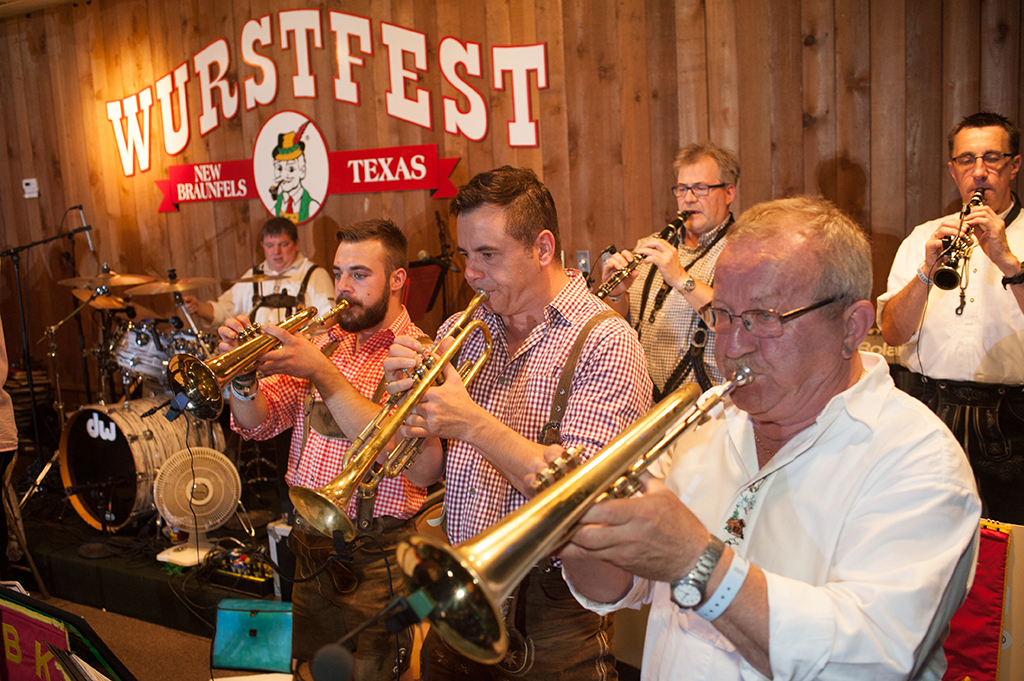 Be Part of Sausage History at Wurstfest 
People from all over the world look forward to fall in New Braunfels because of Wurstfest, a unique 10‑day celebration of the area's German and Bavarian heritage.
This year's celebration, rich in German culture and full of Texas fun, took place on November 5th – 14th.  The festival is located near the headwaters of the beautiful Comal River in New Braunfels, Texas. Enjoy good food, music, dancing, exciting carnival rides and games, German, Texan, and domestic beer, special events, and the finest in Alpine and Bavarian‑style entertainment.
Celebrate the Holiday Season with Wassailfest
Wassailfest takes place in downtown New Braunfels on Dec. 2, 2021, from 6‑8:45 p.m. "Wassailfest is an iconic local event that brings the community together to celebrate the holiday season in our beautiful and historic downtown," New Braunfels Mayor Rusty Brockman said. "Just like a good cup of wassail, the community spirit of gathering together and helping local nonprofit agencies warms the soul, and we hope residents and visitors find their way downtown for this festive event."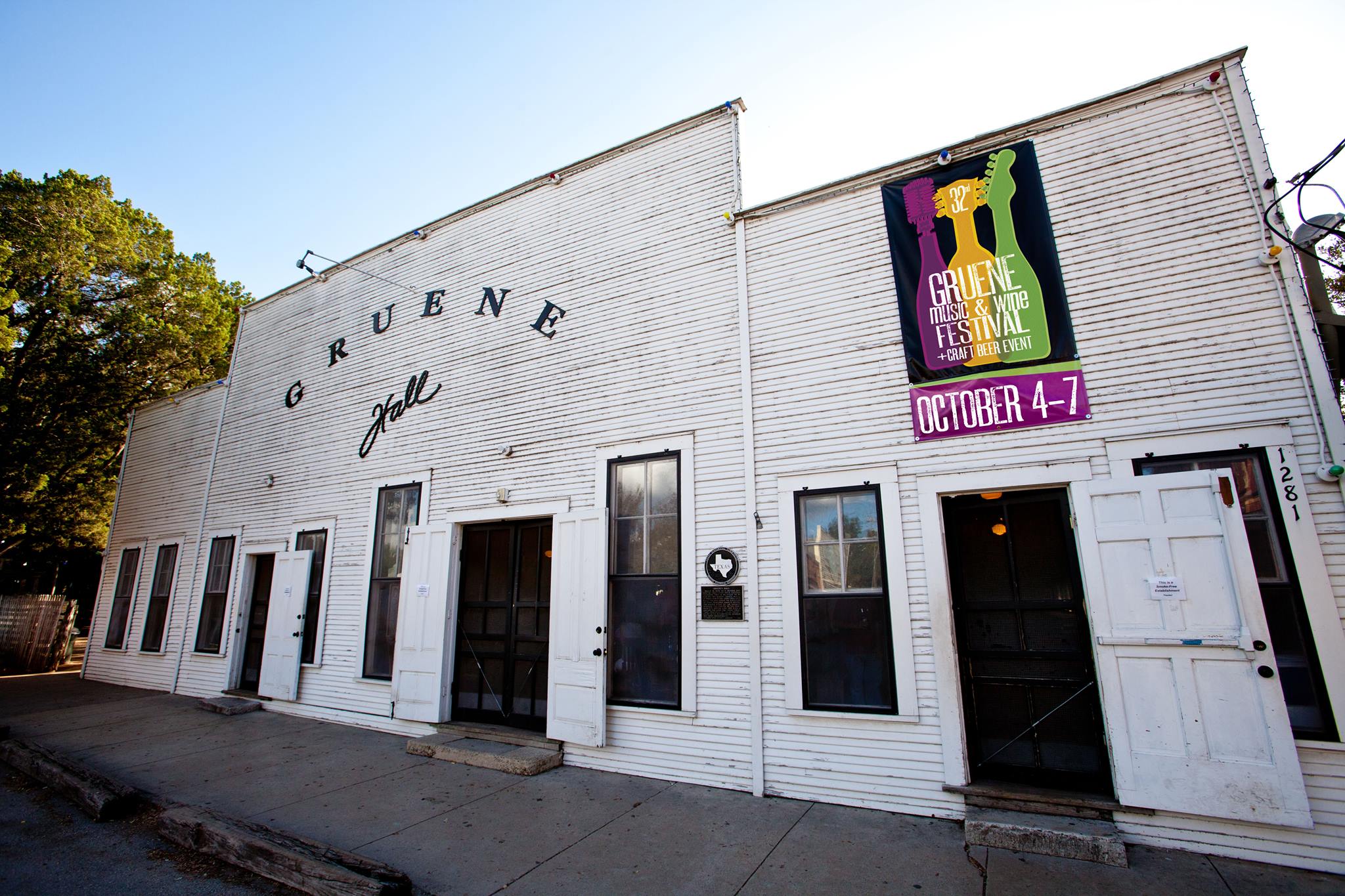 Experience Gruene
People flock to Gruene in the summertime for access to the river and tubing. But fall and winter hold plenty of delights as well. Check the community's calendar of events for festivals, opportunities to shop local artisans, and live music that is authentically Texan. Holidays in Gruene are filled with fun for the whole family! The Gruene Town Lighting will be on Saturday, December 4, at 5 pm. "Watch as Cowboy Kringle rides into town on horseback and lights Gruene for the holidays. We'll be celebrating with live music, festival food, and beer/wine available for purchase."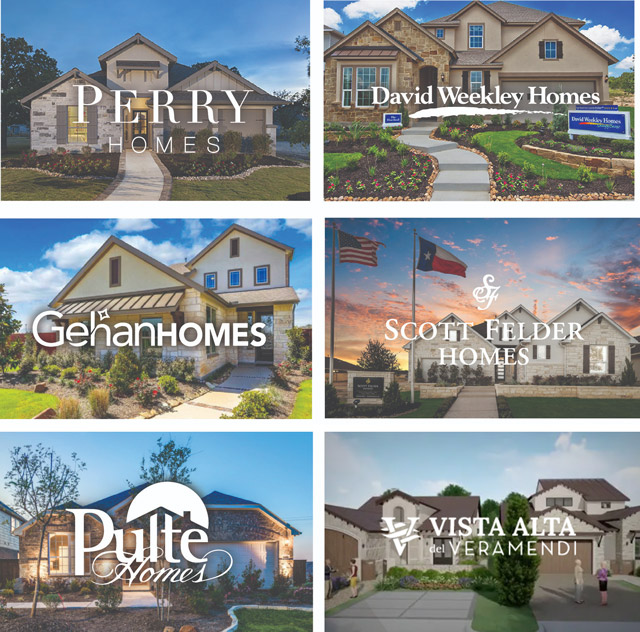 New Braunfels Homes for Sale
If a community that pays homage to its history, while keeping its focus firmly on the future, sounds like a good fit for you, please accept our invitation to tour Veramendi and start the process of creating a beautiful new home for your family.
Prices for new homes at Veramendi start in the $300s and range up to the $700s. Start your search online in our Virtual Model Home park, or just tell us what you're looking for in your new home and let us do the legwork. In the meantime, here's a quick look at our hand‑selected builders.
Gehan Homes – from the low 300s. Gehan Homes is consistently recognized for exceptional design, with awards that include the 2017 Texas Association of Builders STAR Award for Volume Builder of the Year, 2013 PRISM Award for Best Product Design, and five 2016 STAR Awards. 11 floor plans from 1,400 sq. ft. – 2,300 sq. ft. 3 to 4 bedrooms, 2 to 2.5 baths, 2‑car garages.
Pulte Homes – from the high $300s. With homes designed for how you live, backed by a warranty you can rely on, the Pulte difference is clear. Pulte Homes has streamlined the process to make it easy for you to build the home you've always wanted. 7 floor plans from 1,739 sq. ft – 3,281 sq. ft. 3 to 5 bedrooms, 2 to 4.5 baths, 2‑car garages.
David Weekley Homes – from the Mid $410s. David Weekley Homes was the first builder in the United States to be awarded the Triple Crown of American Home Building, an honor which includes "America's Best Builder," "National Housing Quality Award" and "National Builder of the Year." 7 floor plans from 2,249 sq. ft. – 3,332 sq. ft. 3 to 5 bedrooms, 2 to 4.5 baths, 2‑car garages.
Perry Homes – from the Mid $500s. Perry Homes' success is largely due to the company's founding values we still uphold today: Commitment to Quality, Exceptional Customer Service, Trusted Reputation, Industry Leading Warranty Protection, Homes Designed for Living and Unbeatable Value. 41‑floor plans from 1,800 sq. ft. to 3,200. 3 to 4 bedrooms, 2 to 3 bedrooms, and 2‑ or 3‑car garages.
Scott Felder Homes – from the high $400s. Scott Felder Homes has risen through the ranks to become one of the largest producers of quality, move‑up homes in Austin and San Antonio. 11 floor plans from 2,204 sq. ft. – 3,268 sq. ft. 2 to 5 bedrooms, 2 to 4 baths, 2‑car garages.
Say "yes" to one of the most exciting communities in New Braunfels!
Experience Veramendi amenities and all that New Braunfels has to offer for yourself! We can't wait to meet you and show you what makes this community so special.