Veramendi FAQ: Everything you need to know about this new housing development in New Braunfels TX
March 6, 2020
Veramendi FAQ: Everything you need to know 
Veramendi is one of the new housing developments in New Braunfels TX with a master plan community that features modern and traditional homes in the beautiful, Texas Hill Country.
We invite you to take a look at our Veramendi FAQ to find answers to any Veramendi‑related questions and find out more about our award‑winning builders and a master‑planned community in New Braunfels.
Where is Veramendi located?
Like we said Veramendi is a new housing development in New Braunfels TX in the middle of the Texas Hill Country. Our New Braunfels development is 2,400 acres and is just a half‑hour drive away from other major cities such as San Marcos and San Antonio. 
Veramendi's current address is: 2247 Oak Run Pkwy, New Braunfels, TX 78132
What homes are available now?
There are many new homes in New Braunfels TX to choose from especially in Veramendi! 
No matter what your lifestyle, Veramendi has a home for you. Our New Braunfels new home community offers a variety of options such as single‑family homes, condos, and apartments.
Currently, the first phase of homes in Veramendi feature modern floor plans that are gorgeous and functional. Our new construction homes in New Braunfels TX start in the $350s and offer 2‑4 bedroom designs with the option of 2‑3 baths. With over 100 floor plans you can trust that your new home won't be just another cookie‑cutter house on a block. New homebuyers can choose distinguishing features – that will make your home stand out among the rest – in their individual design appointments with any of our five award‑winning home builders.
What home builders are available at Veramendi? 
There are currently five award‑winning home builders offered at Veramendi: David Weekley Homes, Gehan Homes, Perry Homes, Pulte Homes, and Scott Felder Homes. 
We understand that when building your home you want to make sure you choose the right builder. That's why we've built in‑depth outlines of all our builders to help guide our potential new neighbors!
What amenities does Veramendi offer?
Veramendi offers a wide variety of amenities for all ages including picnic areas, ball parks, pools, playgrounds, and parks. Most recently we've introduced our very first pocket park to the community and there are plenty more where that came from! 
We're currently still expanding with over 380 acres set aside for commercial development which will include town center, lots of retail, a corporate campus, resort hotel and higher education campus. 
Even more exciting, Christus Santa Rosa will be constructing a 30 acre medical campus which will be included in Veramendi's commercial development. The medical campus is looking to include imaging and emergency services, physician offices, rehab center, and a short‑stay surgical hospital.
What are some things to do in New Braunfels near Veramendi?
When you're finished exploring the community you can head into New Braunfels for more fun activities that are sure to excite everyone in the family. 
When it's warm, you can visit Schlitterbahn Waterpark in New Braunfels and make some waves with the whole family! Or, you can make your own adventure by exploring the Natural Bridge Caverns that's just 13 miles west of Veramendi. Where anyone can spelunk the two miles of cave on a guided tour all year round! 
For a day of indoor fun, be sure to check out the Sophienburg Museum & Archives located downtown, which displays artifacts and exhibits that show the German migration to the area. 
Weekend early birds can browse the New Braunfels Farmers Market that's open every Saturday (rain or shine) off the main plaza. It's a great place to meet your neighbors and enjoy a day of shopping local!
Of course be sure to keep up with the New Braunfels community calendar to see all the unique fun activities coming to town!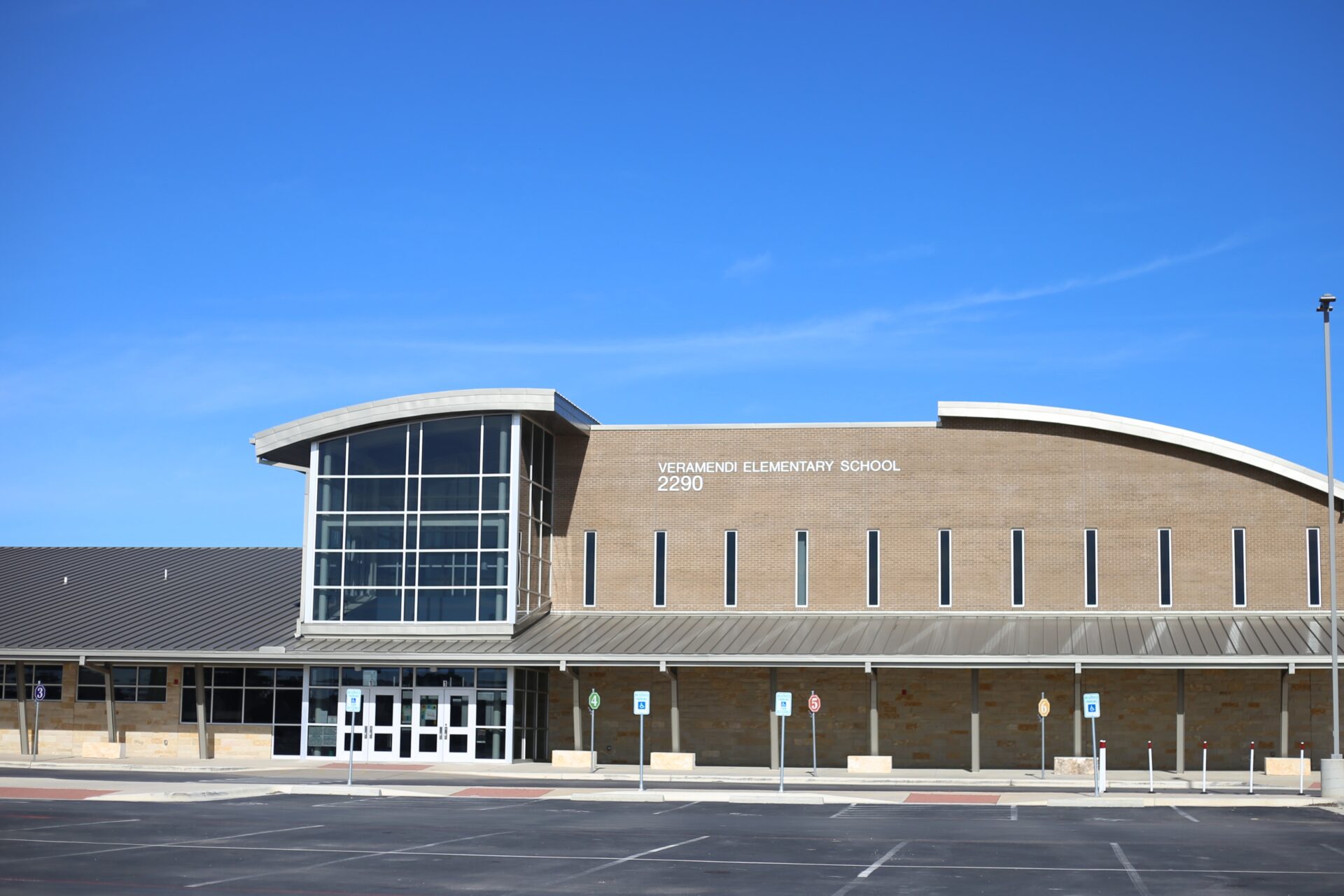 What Schools are available to Veramendi students?
The New Braunfels Independent School District (NBISD) serves more than 9,000 students at their 15 campuses. The NBISD is known for their excellent 16.7/1, student/teacher ratio which allows more one‑on‑one opportunities for students to learn and thrive.
Among those campuses are the three schools that serve Veramendi: Veramendi Elementary, Oak Run Middle School, and New Braunfels High School. 
Veramendi Elementary school opened in August 2017 and hosts students from kindergarten to 5th grade. This relatively new school has amazing amenities including media centers, dry‑erase classroom tables, and color‑coordinated hallways that help indicate which grade level they teach.
Oak Run Middle School hosts over 900 students from 6th to 8th grade. This New Braunfels school of choice's curriculum exceeds the requirements set by the Texas Education Agency. Like most middle schools, Oak Run offers academic, social, and athletic extracurriculars and programs that help ensure students are well rounded.
New Braunfels High School (NBHS) is a public school that serves 1,700+ students from 9th to 12th grade. Much like the Oak Run, NBHS continues to meet and exceed state standards while offering an even wider variety of extracurriculars and advanced courses that any student can join.
Are there any parks close to or at Veramendi?
Veramendi has multiple pocket parks on site that residents are always welcome to enjoy. When the master pan is complete, every home in the community will be within a quarter mile of at least one pocket park.
If you're more of a hiking family you'll be pleased to know that right near the town center is Blieders Creek Greenbelt where you, your family, and your pups can hike, bike, and enjoy the beautiful outdoors.
There are larger parks in the area including Landa Park and Fischer Park. Landa Park spans 51 acres and is always a feat. There you can enjoy beautiful sights such as Landa Lake and Comal Springs. 
Even bigger than Landa Park, Fischer Park is 62‑acres of family‑filled fun. This park features hiking trails, biking trails, ponds and even a sprayround water feature that the whole family can enjoy.
Are there retail shops and restaurants close to Veramendi?
As we're located in New Braunfels, Veramendi is lucky to be just a short drive away from many retail shops and restaurants! Some of the best restaurants in New Braunfels are just a short drive away from our master community including the Gruene River Grill, the Grapevine Texas Wine Bar, and Naturally.
New Braunfels also has a wide variety of retail stores for you to choose from including the Downtown Antique Mall. If you're looking for a day trip though, remember Veramendi is just a short drive to San Marcos where the San Marcos Premium Outlets are.
We hope this Veramendi FAQ gave you more insight on our award winning master planned community. For additional questions feel free to contact us online or call us by phone at (830) 643‑1338.